Art Director (f/m/d)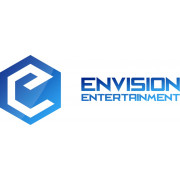 Art Director (f/m/d)
YOUR MISSION
 We are looking for an Art Director to help us create an internationally appealing strategy game starting immediately. 
​
Your responsibilities:
Create the visual identity for the project and flesh it out
Work with other departments while creating the vision
Communicate the aesthetic vision to the team
Ensure your vision is translated to the game while considering technical constraints
Coach and support (junior) artists and interns
Assist in the interviewing of new art team members
Screen and select freelancers and outsourcing partners
As our art director you will be part of our next game's core team and have a direct impact on the look and feel of the game.
YOUR PROFILE
At least 5 years of experience
Proficient at working with digital content creation tools (such as Maya, Blender, Photoshop, Substance)
Ability to communicate your ideas in fluent English
Experience with strategy games is helpful, but not necessary
WHY US?
Competitive salary
Cutting-edge technology and tools in a friendly working environment
No crunch times, overtime is converted into time off
Participation in one of Germany's most experienced game development teams
A fun workplace and great co-workers
Free soft drinks and coffee all day at the office, play & re-creation-rooms as well as team events
Option of working remotely, especially during the Covid pandemic, or in our office in Ingelheim
ABOUT US
Envision Entertainment is  a development studio in Ingelheim, Germany, led by veteran leadership with  proven expertise in Free-to-Play online games. Since being founded, Envision  Entertainment published the mobile game Path of War and has been working with  Ubisoft Düsseldorf to create the next reincarnation of The Settlers. Envision  Entertainment may be seen as the rebirth of Phenomic Game Development (later:  EA Phenomic). Phenomic was responsible for critically acclaimed games like  SpellForce, BattleForge, Lord of Ultima and C&C: Tiberium Alliances.  
Your application!
We appreciate your interest in Envision Entertainment GmbH. Please fill in the following short form. Should you have any difficulties in uploading your files, please contact us by mail at jobs@envision-entertainment.de.