Build Programmer
Similar jobs like this one
UI / UX Designer / Artist | Animator | Technical Animator | Animation Programmer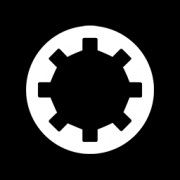 Build Programmer
Join Constellation!
Come join Bethesda Game Studios, the award-winning development team behind Starfield, The Elder Scrolls and Fallout. Bethesda Game Studios strives to offer its employees a well-balanced home and work life by providing competitive salaries, a generous benefits program, and offices located in some of North America's best cities.
With a goal of creating a culture as fun and diverse as our games and our players, we welcome applicants with unique skillsets, experience levels and backgrounds. If you are passionate about making a meaningful contribution to some of the most significant games in the industry we'd love to hear from you!
Your Daily Life at Bethesda Game Studios
As Build Programmer, you will:
Work with the game technology leads to design and define development infrastructure;
Be responsible for end to end development infrastructure systems from game code changes to reporting systems;
Be responsible for client and server build and deployments systems;
Be responsible for automated testing and reporting systems;
Write clear, maintainable, portable code;
Test and refine code and systems throughout the development cycle of the project;
Accurately estimate your schedules and deliver high quality work products to that schedule.
What Makes you S.P.E.C.I.A.L.
Expertise in cross platform build systems in Linux and Windows;
Knowledge of multiple branched environments;
Basic Linux System Administrator knowledge;
Good knowledge of Python;
Strong knowledge of continuous integration pipeline;
Strong interpersonal skills and problem solving ability.
Bonus Skills
Bachelor's degree in Computer Science or Computer Engineering ;
Professional software development experience in C++;
Expertise with performance profiling tools;
Experience with SQL;
Knowledge of web programming (PHP, etc.);
Familiarity with bot driven automated systems;
Familiarity with game patching systems;
Familiarity with server deployment systems;
Familiarity with asset dependency systems;
Familiarity with basic statistics;
Game industry experience.
We embrace diversity, equity, and inclusion in everything we do – from recruiting for our studios, publishing and operations to fostering safe and respectful workplaces that encourage collaboration. Our culture is based on principles of respect, inclusion, and fair treatment and we welcome anyone into our family without regard to race, religion, gender identity, sexual orientation, or age.
Our diversity fuels our innovation and inspires us to create game worlds that bring us closer to the global community of players we serve.