Chief Technology Officer
Similar jobs like this one
Technical Director | English | Programming | C++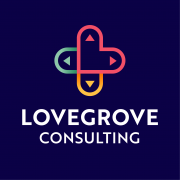 Chief Technology Officer
The Company
Joining an award winning EdTech startup offering multi sensory, culturally nuanced subjects, aligned with the national curriculum through mini-games, AI & AR. 
The Role
A Chief Technical Officer to help the company expand and  grow and fully realise their vision. You will responsible for setting the strategic direction for Xplorealms use of technology, establishing the studio positioning in terms of future technologies, expansions, platforms and the devices where the games will be played.
You will be joining at a really exciting and crucial time for the business. 
Key Tasks and Responsibilities Include
Working closely with the Founder
Full accountability for all games technology, architecture and tech processes across multiple sites and products
Identify, communicate and pursue key strategic engineering efforts
Drive communication across all disciplines in coordinating engineering plans
Lead technical design reviews to identify potential problems
Provide full support to teams when technical challenges are encountered
Maintain a broad view of emerging technologies and developments
Champion sound, actionable, technical solutions required to provide a high-quality experience to our players
Partner with production to remove blockers and consistently hit sprint goals
Desired Skills and Experience Include
Highly experienced in software development leadership positions
Highly experienced within leadership positions in games development or games technology businesses
Strong knowledge of C#, C++, Java or other OOP languages
Experience working with custom game engines and range of commercially available engines
Exceptional communication and organizational skills, as well as strong research and analytical skills
Nice to have
Expert knowledge of online / multiplayer gaming, scaling, cloud services
Educational gaming knowledge and expertise