Community Manager
Similar jobs like this one
Games Designer | Level Designer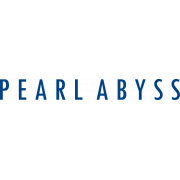 Community Manager
Pearl Abyss America, Inc. -- the team behind Black Desert — is seeking a high-performing, innovative, results-oriented and customer-obsessed, Community Manager to help accelerate our gaming reach to millions of customers across all screens (PC, Mobile, Console, etc.) in North America.
The video game industry is already bigger than music and movies combined, and is growing rapidly. The video games industry is transforming how customers are entertained, communicating with each other, and interacting with digital devices.
Our company needs a Community Manager who has an entrepreneurial spirit with relentless tenacity to get things done. You will be empowered to be an advocate for the player's voice and be the liaison between the community and the dev team – constantly managing the conversations and feedback and proactively building bridges and trust within the players' community.
You genuinely love the gamers, their community and facilitate to help them improve the game live-service quality. You will actively interact with the players both in the game and in the community – working closely with other team members in the live operations – team and other related teams. This position offers an unparalleled opportunity to ensure all Pearl Abyss current and future titles will achieve North America goals.
LOCATION
Manhattan Beach, CA (Los Angeles)
RESPONSIBILITIES
Assist creating weekly/monthly GM events plan and executing them during the live-service
Work closely with other GMs, Customer Support and Community Managers to solicit feedback and suggestions for the game improvement from the community
Monitor and regularly report on the live-service issues and the players feedback
Monitor regularly live-streaming channels and social channels and work closely with partner influencers
Plan on social postings and interact with players on the official social channels for the title.
Respond to the live game issues that occur in the game and write up appropriate notices on the forum and social channels when necessary
MINIMUM QUALIFICATIONS
Bachelor's degree in communications, marketing, or any equivalent work experience
Experience in the social media management (Facebook, Twitter, Instagram, etc.)
2+ years of work experience in video game industry, especially in community management, customer support, QA, or related field
Extensive knowledge and gameplay experience of MMORPG
Prior experience/interactions with the gaming communities – forum or user group management
Experience with social channel management, publishing calendars, reporting & analytics
Strong customer service ethic and great inter-personal communication skills
Writing skills for the announcements or forum notices, with a great sense of humor
Ability to act fast on problems or communications and deliver the best results amid a fast-paced, high volume environment
Creativity, curiosity, and a willingness to learn and grow
Professional and mature demeanor along with strong time-management and organization skills for coordinating multiple initiatives and priorities
*International travels may be required for this position
PREFERRED QUALIFICATIONS
Avid Black Desert Online player
Bachelor's degree in communications, marketing, or any equivalent work experience
Experience in the social media management (Facebook, Twitter, Instagram, etc.)
Fansite, creator, or streaming experience within the MMORPG community
Graphic design or video production/editing skills
Proficiency in Korean
-
PEARL ABYSS AMERICA BENEFITS
In addition to having a great culture, some of our benefits include:
Health Care Plan (Medical, Dental & Vision)
Life Insurance (Basic, Voluntary & AD&D)
Paid Time Off - PTO (Vacation, Sick Days & Public Holidays)
Family Leave (Maternity, Paternity)
Free Gym Access (in the company office building)
On the 1st month after 3 months of employment, benefits will include:

Free Lunch in the Office
Retirement Plan (401K) - Company matching up to 5%
Lifestyle Wallet - $170/month
Personal and Professional Development Wallet - $100/month
Tiny Human Wallet - $500/month child subsidy through high school graduation (up to 3 children)
Pet Insurance covered by the company, for employee's pet animals (up to 3 pets)