Creative Marketing Director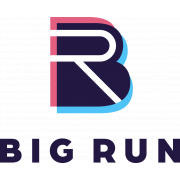 Creative Marketing Director
POSITION SUMMARY:
Big Run Studios is a team of veteran gaming industry professionals who share a passion to create cutting edge games for traditionally underserved audiences. The Creative Marketing Director will shape the creative assets that support paid (UA) and unpaid (organic marketing, social media, website) channels. This person will work with UA Director, Designers, Marketing, Production & Game Development teams to take unique selling points of our games and showcase them in engaging content that performs with audiences.
RESPONSIBILITIES:
Ad Creative Content Pipeline: Creating and maintaining a steady pipeline of UA creative content video and static that ensures UA Director can continue to buy at scale.
Evergreen Content Cadence & Delivery: Brief, storyboard, produce, and deliver creatives according to channel specifications and ensure velocity.
Creative Testing & Iteration: Creating content that has a clear hypothesis with strategies for ways we can test, iterate, learn, and apply
Manage agencies to create ads for UA needs.
Creative Performance Reporting: Partner with UA Director and Data Science teams to analyze creative performance and share out with larger team
Creative Channel Strategy: Make sure that each ad can be sliced and diced for multiple networks (one master concept that can be used across social channels for organic efforts)
Competitive Trend Analysis: At the forefront of creative and content trends in the advertising space, you ensure we are staying current with our best practices and approaches
REQUIREMENTS:
8+ years in the digital marketing space working within Marketing Communications or any other advertising centric role.
A passion for games and a knowledge of the mobile ecosystem
Experience working across multiple teams, prioritizing deadlines and deliverables
Create compelling art assets that activate players across channels to create awareness, interest, consideration and inspires play across devices.
Ability to use data to justify ideas and approaches
Data driven and data literate (ability to interpret performance data from tools like SensorTower in Excel)
Strong organizational, interpersonal, problem solving and decision making skills
Ability to thrive in a fast-paced, start-up environment, take initiative and have a "get things done" approach.
Adapt to changes quickly and stretch your skills beyond your traditional comfort zone to learn more, do more and achieve more professionally.
PLUSES:
Analytical and curious – interested in exploring new ways to communicate and measure engagement
Knowledge of Adobe Creative Suite, After Effects & experience in motion graphics design a huge plus
Big Run provides equal employment opportunities (EEO) to all employees and applicants for employment without regard to race, color, religion, sex, national origin, age, disability, or genetics.