Data Analyst - Frontier Foundry
Similar jobs like this one
Business / Analysis / Metrics | Project Manager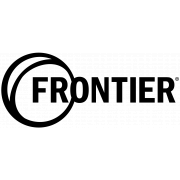 Data Analyst - Frontier Foundry
Frontier is an established, market leading independent developer and publisher of videogames for PC and consoles. Founded in 1994, we are based in the world-leading technology cluster and historic city of Cambridge, England. With a growing team of over 750 talented people, we are passionate about creating innovative genre-leading games and authentic worlds for our communities of players.  
We have achieved serial successes across a wide variety of titles including Elite Dangerous, Planet Coaster, Jurassic World Evolution and Planet Zoo. We are continuing to grow our team to support our existing portfolio and an exciting and ambitious future roadmap, which includes the development of both own-IP titles and licensed-IP titles. Our IP-license partners include Universal (Jurassic World), Formula 1 and Games Workshop (Warhammer).We are also growing our team to continue the expansion of Frontier Foundry, our publishing label for games developed by carefully selected partner studios. 
We have a modern spacious studio located on the Cambridge Science Park in the heart of the Cambridge tech hub. For those who wish to relocate to the Cambridge area and work either entirely in the studio or flexibly between the studio and home, we can provide generous financial and practical support to facilitate your move. We are also able to offer remote working for those who would prefer to work almost exclusively from home or who are unable to relocate. We can discuss your preferences with you during the recruitment process.   
Purpose of the Role
Frontier Foundry is looking for a Data Analyst with a focus on collection and interpretation of both market data and project variables to help drive and support our project scouting, opportunity evaluation, and ultimately, project decision making. As part of a small but passionate team, you'll directly contribute to the qualitative and quantitative assessment of market opportunities, product pitches, and project ROI scenarios. 
Key Responsibilities
Collaborate with Frontier Foundry, Publishing, Commercial, and executive stakeholders to assess market potential of products within a diverse array of game genres
Support the Head of Business Development in using project variables such as cost, revenue share, and market comparables to explore and assess the viability of potential opportunities
Work with key Frontier Foundry stakeholders to identify needs and report outputs to support and drive decision-making
Build a deep understanding of Frontier Foundry projects and partners, as well as Frontier's own internal projects, while becoming an expert on data collected Develop and deliver written reports with analysis and charts and document requirements for new tools as needed
Perform statistical data analysis using industry standard data querying tools and methodologies
Perform analysis and valuation (ROI, CBA) for new product evaluation and optimization of existing products
Periodically source and identify new sources of data which can be used to help drive high quality decisions
About you
Demonstrated skills in using available market data to analyse both broad market trends and specific product potential
Passion for data visualization and analytics best practices, with demonstrable skills of creating databases and making them user friendly
Ability to present findings to a wide group of stakeholders, using established methodologies
Expert user of MS Excel
Experienced user of Python and HTML, or other web scraping tools
Previous experience using Kibana is beneficial but not essential
Understanding of database design and management
Pioneering spirit, with a desire to both create new processes and improve existing ones
Passion for the gaming industry and game developer community
Insights into contemporary video game trends across major PC and console platforms, either via professional experience or personal interest. Familiarity with the content strategies of similar publishers is a plus
Previous professional experience as a Business Intelligence or Statistical Data Analyst or similar roles.
What we can offer you
We offer the chance to work with talented and passionate people, developing and publishing sophisticated and enduring games in a creative and collaborative environment. We love what we do, and we work hard to provide outstanding experiences for our player communities. Frontier rewards this passion and determination by sharing in the company's success and by supporting our teams to keep doing what they love.
Well-being is a big focus at Frontier and we are continually evolving how we can support our staff. We encourage a healthy work/life balance and host a range of well-being activities, initiatives and sessions to support both mental and physical health.
We offer a competitive salary and benefits package, which includes a success-based annual bonus, share option schemes, pension, life assurance, private family healthcare, flexitime working hours, enhanced maternity/paternity package, in-house subsidised catering, support with relocation, a Cycle to Work scheme and free bike servicing, and social events.
We welcome and encourage applications from qualified candidates regardless of sex, race, disability, age, sexual orientation, gender identity, marriage or civil partnership, pregnancy or maternity, religion or belief.