Experiential & Events Account Manager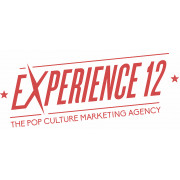 Experiential & Events Account Manager
An Experiential Account Manager seeks, always, for the business to excel by building client relationships, managing stand-out campaigns, ensuring operational efficiency, supporting team development, and winning new business.
Job Title: Account Manager
Location: London (Hybrid – min. 3 days in office, 2 days remote)
Hours: Full-time, 09:30 – 18:00 (with 17:00 finish where possible as a benefit)
Reporting to: Senior Account Manager, Account Director
Overseeing: Account Executives
Other Key Relationships: Clients, Suppliers, Senior Management Team
Why we're here
Experience12 are a specialist pop culture experiential and events agency. We work with video gaming, VOD, Film and non-endemic brands to produce marketing campaigns that deliver on creative, execution and client KPIs.
Why you're here
The Account Manager will be instrumental to our Client Services team, providing best-in-class client services and acting as a trusted advisor to our clients. They will take responsibility for the delivery of quality work that meets the client's expectations and delivers on their KPIs, doing so through outstanding relationship building, communication, effective campaign management and their ability to coordinate third party suppliers.
They will work with the Account Director to grow and develop client accounts through upselling and cross-selling and be instrumental in creative ideation and pitching.
What you're here to do
Campaign Management
Strong understanding of experiential marketing and live events, with working knowledge of campaign integration and amplification with other services including influencer marketing, social and OOH.
Accountable for the delivery of client campaigns
Accountable for managing, training and development of Account Executives
Liaises with the Production team to ensure campaigns are delivered on time and on budget.
Takes ownership of pitches, ensuring the creative meets the brief
Defines key milestones and timelines to implementing a client brief, ensuring deadlines are communicated and met.
Checking and approving creative/production materials with client, to ensure they are in line with client and agency expectations and coordinating approval of same
Manages client expectations with regard to creative, timings and budgets.
Owns the profitability and cash flow of campaigns, ensuring margins are met and negotiating payment terms with clients.
Evaluates the success of campaigns against any client KPIs and internal objectives, and leads on client reporting, feedback and searching for the next opportunity.
Account Leadership
Committed to offering best-in-class client services and ensures repeat clients and new clients have a great experience dealing with the agency.
Manages key client relationships
Leads and participates in client meetings
Understands a client's business and their objectives to meet KPIs
Applies writing and design skills to craft internal and client correspondence, pitches and documents.
Encourages creativity and the conception of award-winning campaigns through creative ideation sessions, pitch processes and strategy development.
Demonstrates to clients the commercial impact and value of their activity, by thoroughly evaluating campaigns and actively promoting results.
Provides strategic advice to clients on trends in their market that affect them
Skills & Experience
An understanding and passion for the entertainment and pop culture sectors with a special interest in games
Experiential or event client management and delivery experience
Proven track record of delivery on projects
Managing budgets
Excellent time management and organisational skills
Ability to remain calm under pressure
Passionate and driven approach
Developing and presenting pitches to clients
Highly IT & Mac literate with advanced knowledge of Microsoft Office
Agency Values 
Give Energy
Bring energy to meetings and the workplace
Start discussions from a place of positivity
Find moments to support each other in business and personally
Drive for Output
Strive for efficiency and prioritise time
Be proactive in seeking work
Offer solutions to other's challenges
Take Responsibility
Take pride and ownership in work
Own mistakes and learn from them
Push yourself, don't wait for others to push you
Be Challenged 
Take on new challenges to drive professional growth
Self-reflect on areas of improvement
Embrace and act on feedback
Communicate and Collaborate
Be open and accessible to teammates
Ask questions – the answer is in the room
Work together to a shared vision
Apply
To apply, send a copy of your CV and covering letter to hello@experience12.com