Full Stack Developer - Remote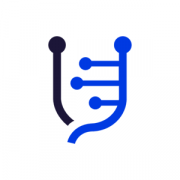 Full Stack Developer - Remote
UserWise is changing the gaming industry by developing the first player experience management platform. This new product launched in early 2020 with a dedicated team as a spin-off of our initial product in response to overwhelming game studio demand.
UserWise is powered by next-level personalization, allowing game developers to deliver in-game content and the fresh experiences that players expect. The platform allows game studios to segment players, manage a calendar of events with dynamic content, and operate live ops from one central UI at a level usually reserved for top studios.
Who are we?
We're a small bootstrapped team of innovators remotely based across the US. We're on a mission to engage and entertain the world.
The UserWise team's first product, TheoremReach, launched in 2014, and is an industry leader in the rewarded surveys space, reaching the 2021's Inc 5000 list for top growth companies - ranked 116 overall and 9th fastest growth software company.
We believe in constant, iterative innovation - constantly dreaming, testing, optimizing, and launching new concepts and products. We believe in open communication, transparency, support, pride and happiness in the work we do each day. The core values that drive us are: creativity, accountability, mastery, and a user focus above all else.
Who are we looking for?
We are looking for world-class full stack developers to build out the UserWise platform.
You:
Have a genuine passion for coding and get excited about learning new languages and platforms
Have an ability to troubleshoot and solve challenges independently and with a team
You're excited about developing a platform supporting hundreds of game devs, reaching millions of gamers
While you may have an area of concentration, you understand everything about the front and back end
Bonus points if you love to play games. And extra points if you've built games.
Qualifications and Skills:
5+ years of experience in a professional work setting (we're open to waiving time requirements if you blow us away on your programming tests)
3+ years of software development experience
Programming experience with front and back end; bonus if you have experience creating toolsets
Experience with a web framework like Ruby on Rails or Django
Experience with front end languages including JavaScript, HTML5, CSS, Webpacker, and Angular or React.
Experience working with MongoDB, postgres, redis, memcached, elastic search, and key-value database technology
You have experience working on a SaaS platform
You have experience working with server side code, API's, and databases
Experience with test driven development
Our Tech Stack:
Ruby on Rails
Angular 8+
MongoDB
PostgreSQL
AWS
Android / iOS / Unity SDKs
Benefits and Perks
Self improvement - Annual funds towards self-development such as books, courses, and industry conferences and events - including GDC. 
100% Paid benefits - We pay 100% of the insurance coverage so you and your loved ones can stay healthy.
401k Match - We match 100% of the first 4% you contribute.
Work from anywhere - Work from a home office or a coworking space that's convenient for you.
Unlimited vacation - A supportive team that actively encourages you to take time off and recharge. 
Equipment budget - New hires receive a home office budget and company provided equipment needed to do your job well.
Parental leave - For all parents, you can take time off as you're welcoming a new member of the family.
Work with game studios - The gaming space is one of the most exciting and fastest growing industries to work in. Work with studios large and small in all manner of genres. Your research will include things like playing WoW, Candy Crush and Mario. Yes, we get paid to play games.
UserWise is an equal opportunity employer. UserWise does not discriminate on the basis of sex, race, ethnicity, color, age, sexual orientation, gender (including identity and expression), disability (mental or physical), religion, national origin, citizenship, marital status, military or veteran status, or any other protected classification protected by applicable law; we will provide reasonable accommodations for qualified individuals with disabilities, and pursuant to applicable fair chance ordinances, we will consider for employment qualified applicants with arrest and conviction records.