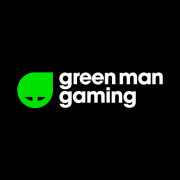 Game Producer
Description
About Green Man Gaming
Green Man Gaming Publishing is part of Green Man Gaming, the multi-award-winning retailer, publisher, and technology business in the video games industry. The Publishing arm is currently going through considerable Growth with investment and a 5-year plan of growth. With a focus on indie to AA games, from PC digital to multiplatform, we work with a number of developers across the world. We are a small but ambitious team, where collaboration is key, you will be involved to some extent in the whole publishing process, from game acquisition to post launch.
ROLE OVERVIEW:
We are looking for a passionate Producer to shape and nurture our games
You will need to love and understand the indie scene, appreciate the craft of game development, and want to play your part in bringing them to market. Working with a number of independent studios throughout the development cycle, ensuring the game has a competitive set of features, has standout and is delivered on time and within budget.
Length of experience isn't essential - but showing you can think outside the box and make a difference is more important to us.
Requirements
KEY DELIVERABLES:
You will be accountable for game production, managing the day-to-day developer relations, across multiple projects throughout the development lifecycle.
Work with development teams & GMG Product Manager to create roadmaps and key project deliverables, ensure games have the competitive edge to succeed in the marketplace
Ownership of the milestone schedule ensuring all projects are delivered on time, on budget, and to a high level of quality
Help manage relationships with 1st party partners and own the certification and submission processes
Manage in-house and external QA resources as well as ownership of LOC and age ratings submissions
Communication of project status, good news and not so good news (so we can we learn from our success and failures and act on them accordingly)
Help assess inbound game pitches for catalogue fit and commercial potential
YOU HAVE:
Experience in a Project Management or Producer role in the gaming industry; you must have managed multiple projects from inception to launch, in particular digital distribution, and digital ecosystems (PC & console)
Excellent project management skills, you are structured, highly organised, you can handle more than one project at a time and are exceptionally action orientated
Proactive and open-minded in solving scheduling issues relating to the complex development structure of game development
A good fit within the studio environment, being friendly, approachable and with a professional work ethic
Able to think outside the box and understand what actions make a difference
A true games fanatic, with knowledge across all platforms and a passion for indie gaming, you actively follow the industry
A team player who wants to get stuck in
Green Man Gaming Publishing is currently working remotely, with no immediate plans to change
Benefits
Flexible working
30 days paid holiday per year (including Bank Holidays) increased with the length of service
Sabbatical leave following 3 and 6 years of employment
50% game discount for employees
Pension Scheme
Cycle to Work Scheme
Corporate Gym Membership Scheme
Discounts and many other perks