Head of Game Prodcution (remote/onsite)
Similar jobs like this one
Production | Assistant Producer | Executive Producer | Producer | English
Production | Assistant Producer | Producer | QA Tester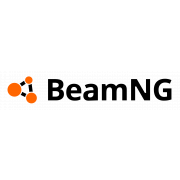 Head of Game Prodcution (remote/onsite)
Role description
We are focused on creating a state-of-the-art, real-time, soft-body physics engine and making it widely available for entertainment and simulation purposes. Our most widely known product is our vehicle simulation BeamNG.drive, which is available on Steam in Early Access.
In order to support our ongoing and future development plans, we are seeking an experienced Producer to join our team, who is passionate about the game, people, and willing to learn within our small indie game studio. Our people are our most important asset,  we expect you to be the go-to person who can support our cross-functional teams, facilitate the team to work with interdependencies, and help reach their priorities. You will closely work with our Executives, and team leads.  
Our recruitment process
Our recruitment process starts with an introductory call with our HR team, continues with a case study/assessment, a personal interview, and finally a stakeholder interview
About us
Our journey began in 2013 and we've continued to expand as an independent studio since then. We are a team of over 60 employees of 19 nationalities with a headquarters in Bremen, Germany, and we are always on the lookout for expert talent to join us!
We consider our employees to be our most valuable assets, and all of them play a vital role in helping us establish and nurture the company's culture and values. We are a guild of innovators, artists, engineers, and designers, who appreciate and embrace the diversity of our perspectives and know-how to apply them to grow together as a community and foster a healthy work environment.
Together, we are building a safe and inclusive atmosphere, with transparent processes to amplify individuality, empathy, respect, creativity, and continuous learning for all employees. Regardless of your identity or background, we would be happy to welcome your application if you feel inspired and want to become a part of our team! Skip writing lengthy cover letters and tell us more about your passion for gaming and why specifically BeamNG.
To minimize bias throughout the hiring process, please submit your application in English. Do not be discouraged if you don't meet all the criteria for a specific role, feel free to submit an unsolicited application.