Sr./Lead Rendering Engineer
Similar jobs like this one
Los Angeles, CA, United States, Remote
Programming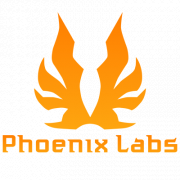 Sr./Lead Rendering Engineer
San Mateo, CA
COVID-19: This role is a full-time, permanent position in our San Mateo studio. Currently, our San Mateo team is working from home during the COVID-19 pandemic. We'll continue to follow local government guidelines to keep our team safe. However, this position will not be remote in the long term. Once we're able to return to normal work conditions, this role will be onsite in San Mateo.
We are looking for a broadly experienced Rendering Engineer to join our San Mateo studio and work on an original, new IP. We strive to work in nimble, empowered teams that are aligned around bringing players together through deep multiplayer games. People are our most important asset, and we look for each new person to add to our mosaic culture. Our goal is to be a place where a diverse group of driven, collaborative, and empathetic developers can do their best work.
As a Sr./Lead Rendering engineer, you will work collaboratively with artists, designers and fellow engineers to realize our beautiful, stylized visual target. Our team puts creating great player experiences first and foremost, and you will be a critical part of making that possible. An ideal candidate will bring prior experience working with UE4's rendering pipeline, a strong understanding of modern hardware capabilities and a track record of pushing the state of the art.
The successful candidate must have a strong background in current rendering technologies and have a passion for problem solving in an R&D environment. They must have a solid understanding of optimization tools and techniques. They will be expected to take advantage of both PC and mobile platforms to bring the game's art to life.
Responsibilities:
Work closely with artists and technical artists to achieve high quality visual results, within each platform's performance budget.
Collaborate with designers and other engineers on the team to develop systems in support of R&D prototyping, as required.
Work with a cross-discipline team to provide productive and effective content workflows.
Profile and optimize CPU & GPU performance on multiple platforms.
Develop technical designs and implementation plans for new rendering features, based on art & design requirements.
Coordinate with other teams to enhance R&D efforts collaboratively.
Excellent communication skills and comfortable working closely with artists, designers and content developers — local and remote.
Required:
10+ years of software experience in the games industry.
Extensive real-time rendering knowledge.
Experience with the Unreal Engine.
Strong C++ programming and debugging skills.
Strong software architecture skills with a proven ability to apply these to rendering challenges.
Strong profiling and optimization skills.
Strong collaboration and communication skills.
Preferred:
Familiar with PC, console (XBox, PlayStation, Nintendo), and mobile development.
Live service experience.
Who we are:
Phoenix Labs is a multinational video game company with connection at its core. Dauntless, our flagship title, was the first-ever game to launch with full cross-play and cross-progression, and we're already working on several new projects and ways to bring people together.
In our studios, the story is the same. Our teamwork, transparency, and optimism keep us focused on doing what matters, and we work hard to live up to our central promise that people are the ends, not the means.
Phoenix Labs is headquartered in Vancouver, BC, with studios in Montreal, Los Angeles, and San Mateo. We are backed by Garena, our long-time partner in Southeast Asia.
Learn more about our values->