Lead Software Engineer
Similar jobs like this one
Programming | Lead Programmer
United Kingdom, Netherlands, Remote
Lead Programmer | Technical Director | English | Expert C/C++ | 3D engine experience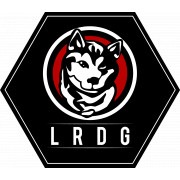 Lead Software Engineer
​Little Red Dog Games is an established remote studio with an international team spread across many time-zones.  We are looking for a Lead Software Engineer with deep experience with the Unreal Engine to prototype an entirely new space strategy game product that takes advantage of a very popular IP license.  This is an executive position within our company, and an opportunity to play a leading role in shaping the future of Little Red Dog Games as we expand to take on more ambitious projects.
Working alongside one of our game designers, you will assist with hiring and expanding our programming team, perform core system programming tasks and work alongside our incredible asset development team to engineer an incredible product.  Our team is distributed over nine countries and many time zones so experience working with a remote studio is a welcome asset.
​We expect candidates to hold the team to high standards by demonstrating good practices for code reviews, system design, documentation, testing, and quality software implementation.  You will collaborate with leadership, improve tools and processes, work alongside QA, and deliver software that drives us to shipping a game that our players will love.  This is an indeterminate, salaried executive position.  We're looking for a partner who is interested in helping steer the future of Little Red Dog Games.
Little Red Dog Games is an ethical developer whose company philosophy is to provide a healthy and fun work environment that is diverse, inclusive and puts employees first.​ Little Red Dog Games has been developing deceptively strategic videogames that look and feel different for almost a decade.
​We're seeking:​
Commercial software development experience, preferably working in the Unreal Engine.

Management experience with with small teams.

Willing to play a leading role in expanding the skills of your team and steering the future of our company.

Some experience working in a remote studio.

A high level of proficiency with C++.

Strong communication skills, the ability to work closely and expertly with a team of peers.

A risk-taker with a deep love of strategy games.
We're offering:​
A highly competitive salary.

Flexible working hours.

Medical benefits (ICHRA).

Defined vacation and compensatory leave.

A no-crunch employer who believes in maintaining a healthy work-life balance.
Application Materials:
Interested applicants are encouraged to contact ryan@lrdgames.com. Principals only. No recruiters, please.