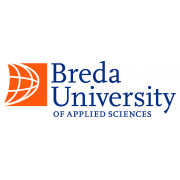 Lecturer in Game Animation / Animator (full-time)
You are passionate about your work as a game animator and would like to share this passion with others. Working as a lecturer (docent in Dutch) at the Academy for Games & Media (AGM) of Breda University of Applied Sciences gives you this opportunity. In this job you will teach, supervise and develop course materials. You will be working near the city centre of Breda, on a green, sustainable and high-tech campus. We work together with industry partners and have alumni in leading game studios. Are you an experienced animator and eager to guide and support our top-performing students in becoming the leading specialists in your field of work? This is the job for you!
About this job
You will be teaching in our bachelor Games programme, specifically the Visual Arts students. The emphasis in this position is on sharing your animation skills and knowledge with students. You will be guiding and supervising our students as they work on game projects in our simulated studio environment. Developing course content, curriculum renewal as well as using your network to create strategic partnerships with national and international industry partners is also part of the job.
You will work closely together in a small team of industry veterans and fellow lecturers where you will be given the freedom to perform your role as you see fit. In this position, you get the opportunity to guide and support smart, highly committed and creative young people in the process of becoming leading specialists in designing AAA games. Animation hardware on campus includes several Xsens MVN Animate Motion Capture systems and a Faceware Facial Motion Capture system.
What do we ask of you?
You have experience working on commercial game development projects with a focus on animation with multiple published games on your CV. You are passionate about your work and would like to share this passion with our students and others. You have creative and fresh ideas on how to share this information and knowledge. As a specialist in your respective area, you keep up to date with the latest developments in your field and are always trying to improve and hone your skills. You also have: 
hands-on experience with tools like Unreal, Unity or proprietary game development tools;

a great eye for art, motion, weight, and expressions;

expertise in one or more of the following areas: hand-keyed animation, motion capture, and possibly rigging, or technical animation.
In addition, you have teaching experience or are willing to take didactical training.  We will also offer the opportunity of obtaining a master's degree. You will be working in an international and intercultural setting. Therefore, having excellent verbal and written communication skills in English are a necessity.
What do we offer?
The salary for this position amounts to a monthly minimum of € 2,845.48 and a maximum of € 5,026.85  (gross amount based on full-time employment);  

The classification for this position depends on previous experience and is valued at level 10 or level 11 of the CAO HBO (collective labour agreement).  

You will be appointed to this position for one year. Are both parties satisfied after one year? Then we will extend your appointment; 

Your commuting expenses will be fully reimbursed when you travel by public transport;

You will receive compensation for health insurance;

You will also be awarded professional development hours every year and almost eleven weeks of holiday entitlements in a full-time position;

You will be working on a green, sustainable and high-tech campus near the city centre of Breda;

Moving from abroad to Breda in the Netherlands?  We provide support and financial reimbursements in the case of relocation and settling-in in the Netherlands. Dutch tax authorities may offer tax reduction to applicants from abroad (which makes tax rates comparable to the UK and US).
About Breda University of Applied Sciences
Breda University of Applied Sciences is an independent and international higher education institution, specialising in the disciplines of Games, Media, Hotel, Facility, Built Environment, Logistics, Tourism, and Leisure & Events.
Breda University of Applied Sciences (hereinafter referred to as BUas) is committed to making a contribution to our globalising society by training young people to become responsible professionals – in cooperation with the international industries. Furthermore, BUas aims to create a stimulating workplace for both students and staff, to enable them to integrate knowledge and skills, to develop their talents to the fullest and apply these to society in a professional and responsible manner.
About The Academy for Games and Media (AGM)
AGM offers bachelor's and master's programmes in Creative Media and Games Technology (CMGT) and Creative Business (CB). The CMGT Game Architecture & Design programme is a programme teaching all aspects of game development. The Creative Business programme specialises in Media & Entertainment Marketing, Production and Content. The academy also offers a Master in Media Innovation as well as a Master in Game Technology.
Our programmes are both rated number one in national league tables (National Student Survey and Elsevier) because of their professional orientation as well as the quality and experience of our staff. The staff of the academy are recruited from all over the world (e.g. USA, UK, Australia, Italy, Belgium, and the Netherlands) and all courses are taught in English.
The application process
We would like to invite you to apply via the online application form (see link on this page). If you already have an account in our Talent Pool, you can log in and apply for this position directly. The information in your profile will be used for your application which will save you time filing your application. Among candidates with equal qualifications and experience, preference will be given to the internal candidate.
Please send us your application before 9 August. Do you have any questions? Feel free to contact Ronny Franken via franken.r@buas.nl until 16 July. Job interviews will take place in the week of 30 August.
Acquisition in response to this vacancy is not appreciated.