Live Operations Analyst
Similar jobs like this one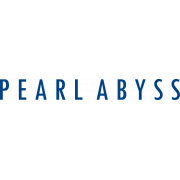 Live Operations Analyst
Pearl Abyss America, Inc. -- the team behind Black Desert — is seeking a high-performing, innovative, results-oriented and customer-obsessed, Live Operations Specialist to help accelerate our gaming reach to millions of customers across all screens (PC, Mobile, Console, etc.) in North America.
The video game industry is already bigger than music and movies combined, and is growing rapidly. The video games industry is transforming how customers are entertained, communicating with each other, and interacting with digital devices.
Our company needs a Live Operations Specialist who has an entrepreneurial spirit with relentless tenacity to get things done. You will continuously monitor the game live-service and handle day-to-day live operations task, collect in-game issues and player feedback, and engage players by designing and executing in-game events.
Our Live Operations Specialists proactively interact with the players both in the game and in the community – working closely with community managers and customer support staff. This position offers an unparalleled opportunity to ensure all Pearl Abyss current and future titles will achieve North America goals.
LOCATION
Manhattan Beach, CA (Los Angeles)
In-Office Position: Monday to Friday
RESPONSIBILITIES
Handle day-to-day tasks for the game's live-service through the internal operation tool.
Assist the regular server maintenance work and the content updates
Monitor and regularly report on the live-service issues and the players feedback
Respond to live game issues that occur in the game and write up appropriate notices when necessary
Assist creating weekly/monthly in-game events plan and executing them during the live-service
Work closely with other live-ops specialists, Customer Support team and Community Managers to solicit feedback and suggestions for the game improvement from the community
Stay up-to-date on the latest game updates to be able to support the player base properly.
Perform investigation and documentation on the game exploits, bugs and other serious technical issues in the game.
Review customer support ticket answers and further investigate reported issues and take actions when necessary
MINIMUM QUALIFICATIONS
Bachelor's degree or equivalent work experience
Minimum 2 years of work experience in video game industry, especially in CS, QA, live-ops community management, or related field
Extensive knowledge and gameplay experience of MMORPG
Prior experience/interactions with the gaming communities
Technical knowledge of online game live service
Strong customer service ethic and great interpersonal communication skills
Creativity, curiosity, and a willingness to learn and grow
Professional and mature demeanor along with strong time-management and organization skills for coordinating multiple initiatives and priorities
International travels may be required for this position
PREFERRED QUALIFICATIONS
Avid Black Desert Online player
Project management experience or related certificates
Graphic design or video production/editing skills
Proficiency in Korean
-
PEARL ABYSS AMERICA BENEFITS
In addition to having a great culture, some of our benefits include:
Health Care Plan (Medical, Dental & Vision)
Life Insurance (Basic, Voluntary & AD&D)
Paid Time Off - PTO (Vacation, Sick Days & Public Holidays)
Family Leave (Maternity, Paternity)
Free Gym Access (in the company office building)
On the 1st month after 3 months of employment, benefits will include:

Free Lunch in the Office
Retirement Plan (401K) - Company matching up to 5%
Lifestyle Wallet - $170/month
Personal and Professional Development Wallet - $100/month
Tiny Human Wallet - $500/month child subsidy through high school graduation (up to 3 children)
Pet Insurance covered by the company, for employee's pet animals (up to 3 pets)