Manager, Software Engineering
Similar jobs like this one
Gameplay | Lead Programmer | Programming
Lead Programmer | Gameplay | Programming
Philadelphia, PA, United States
Gameplay | Programming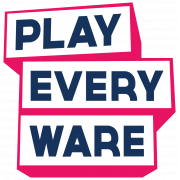 Manager, Software Engineering
As a Manager, Software Engineering, you understand how to empower and support the developers you work with while also keeping them motivated and accountable to schedules and budgets. You'll work with the technical leads on multiple projects, assist with hiring & recruitment, and provide engineer mentorship to engineers across the studio.
You should be excited to span the entire PlayEveryWare suite of projects - from our co-development services and original IP development to our build automation tools and EOS Plugin for Unity. We're not looking for someone who's an expert across the board, but you'll need to get comfortable providing support leadership across a broad technology stack and various business engagements.
You will report to the Director, Software Engineering for PlayEveryWare.

What you'll do Engineer Mentorship & Support
Lead, grow, and coach team members to build talent over the long term
Have recurring one on one meetings and provide support for performance reviews with your engineers
Provide team with guidance and insight on how to solve programming problems
Be the final adjudication point on technical decisions that can't be reached by the teams
Provide career growth guidance for other engineers at the company
Cultivate your team's culture of collaboration, creativity, and passion for game making
Project Support
Support Technical Leads and engineers with technical wisdom, development guidance, and organization best practices
Support task and milestone planning across multiple projects
Maintain alignment of technical requirements across multiple projects
Contribute technically to projects through code reviews and debugging assistance
Studio Growth
Assist with the business development of the studio
Help evaluate and explore new projects and opportunities
Recruitment & Hiring
Assist with recruitment and hiring by assessing team needs, crafting job descriptions, and reviewing candidates
Identify, recruit, interview, and hire software engineers to help teams scale effectively.

What you'll bring
6+ years of experience in game development
Experience as a technical director or technical project manager
Shown ability to provide technical guidance to high performing teams
Ability to communicate effectively, both written and verbal, with technical and non-technical partners
Ability to scale yourself through other leaders and hold teams accountable for shipping high-quality software

Nice to have
Experience with Unreal Engine and Unity
Expert in cross-platform online services