Network Engineer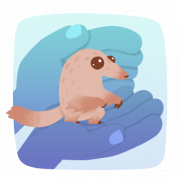 Network Engineer
Hello, we're Glowmade! ✨
We're a small, exciting company and the goal of our games is to unlock people's imagination and help them express themselves in wonderful, fun ways. Right now we're busy building a new multiplayer cooperative game with an ambitious creative wrapper around it. We can't say too much, but if you can imagine Jim Henson's Labyrinth mashed up with Wrestlemania, then you'll be on the right track!
We've got big hearts and big ideas, and this is an opportunity to play a pivotal role in our nascent team. Reporting to Jonny Hopper (Technical Director), this role is a bit of a hybrid! There are two key responsibilities to fill:
1. Help the game team build real time multiplayer features
2. Build out and iterate on our backend server stack.
We realise this is a big ask but if either of these things is your jam we want to hear from you!