Ops Submission Manager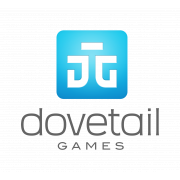 Ops Submission Manager
The Role
Our people can be based "where they do their best work" from either our HQ, a river front office in the Historic Dockyard Chatham, or from their home. However occasional travel to HQ office will be required for key meetings and events.
Do you want to work in the Gaming Industry?  We are looking for an Ops Submission Manager, reporting to the Director of Product Development you will work across Unreal based projects to support the delivery of our title releases to industry platform holder's certification teams.
You will manage the content release process from start to finish, working closely with the development, 3rd party and publishing teams to ensure the smooth and timely delivery of our business-critical content packages.  
Your role will involve interaction with all major industry players at QA, technical and publishing levels, and will see you as a key point of interface to communicate changes to process and plans to and from the studio.  
With an average of 20+ releases in a typical year, the role is never dull and an essential one for our business - requiring an individual who's organised, focused and passionate about multi-tasking!  
At Dovetail Games we are passionate about empowering our people to build beautiful worlds, craft breath-taking games and do the best work of their career to deliver our vision: "By Enthusiasts, For Enthusiasts".
We have recently moved into a brand-new river-front studio in the heart of the Historic Dockyard in Kent, UK. We are growing fast, developing our games using cutting-edge technology and delivering these on multiple platforms: PC, PlayStation 4 and 5 and Xbox One and Series S/X
Responsibilities
People, Process and Product makes up the core of every game we create, and you will be responsible for: 
Working alongside Production in 1st and 3rd Party to maintain a schedule for title submissions into Steam, Epic, Sony, Microsoft and Nintendo 
Preparing all materials required for a successful submission to platform holder certification and providing detailed feedback and advice throughout the submission. 
Coordinating with all project stakeholders to help establish a detailed road map for every submission, identifying the key delivery workback dates to support those submissions,  
Maintaining a strong working knowledge of all platform holder certification requirements, submission processes and documentation. 
Liaising with the QA Manager and the Functional QA team to ensure each project is ready for certification. 
Liaising with the studio build engineers to ensure certified binaries are archived for future use. 
Carrying out risk analysis on all stages of the release process with a view to mitigating any and all risks. 
Providing exceptional support to our Games Label partners from the concept stage through to post release. 
Performing and optimising good project management techniques to ensure the above. 
What We Look For In You
3+ years of experience of team leadership – ideally in the simulation sector of the games industry 
Excellent knowledge of the submission/release process, pipeline and contacts for Sony, Microsoft, Nintendo, PC Platforms, having successfully submitted multiple titles from certification to final release. 
Have gone through submission process of 3 shipped products. 
Demonstrated ability to work with and manage third parties. 
Great interpersonal, presentation and communication skills 
Ideally – Formal project management training (Scrum Master Certification etc.)  
Knowledge and understanding of the games industry. 
About Dovetail Games
We are committed to promoting equal opportunities and diversity and providing a friendly, safe and welcoming environment for everyone who works here or with us, regardless to gender, gender identity and expression, sexual orientation, disability, neurodiversity, physical appearance, body size, race, age, religion (or lack thereof) education background and game preferences.​
You will have a direct and significant impact on the future of our games.
You'll experience an environment where you will be challenged but supported.
We have an industry leading work-life balance.
We are developing games across multiple platforms using cutting edge technology.
Competitive salary and benefits
Pension scheme
My Rewards benefits package including health cash plan, cycle to work, eyecare and tech
Free parking
Free fruit, tea & coffee and a stocked pantry
Access to funded fitness events and health checks.
Regular social and sporting activities, including charity fundraising.