PR Intern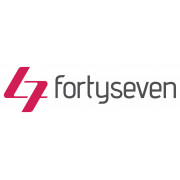 PR Intern
As a communications firm, people are our most valuable asset. That's why we're passionate about cultivating a culture that puts people first. We operate from a set of beliefs and values that prioritize meaningful human connections, selfless teamwork, and delighting our clients with exceptional results.
We offer a full time paid three-month internship program for college graduates who want to learn PR in a real-world scenario. Our interns are fully integrated into teams - in other words, they are part of the team, not errand runners. At the end of the internship, if both the intern and our team feel like a good match, we offer a full time Account Coordinator position.
Some of the qualities of a 47er: 
Curious

Loves to be a part of a team

A juggler

Brave communicator

Doesn't settle for just "good"

Reads the room

Kind

Enjoys both learning and teaching

Interested in pop culture and the arts

Bored when standing still

Has a knack for writing

Inventive

Manages time well

Operates from goals

Challenges convention

Welcomes other perspectives

Takes pride in a job well done
Experience:
College degree with background in Public Relations/Communications, Media/Journalism, English or Liberal Arts preferred

Relevant internship or job experience a plus 

Excellent communication and writing skills 

Powerful multitasking abilities 

Attention to detail

Able to work productively with teams in-person and virtually 

Excitement to build the foundation for a long-term communications career 

Desire to be a part of a close-knit PR team 

A passion for pop culture, entertainment, games and/or the digital space
Responsibilities: 
Compiling research and reporting - who's who in the industry and how they make headlines

Learning the basics of PR writing, pitches, press release, plans and more 

Building relationships with media, creators and clients

Brainstorming creative ideas, pitch angles, video content and more 

Additional tasks including event staffing/planning, general office help and other team-building activities 
To apply, please submit a letter of intent and resume to internships@fortyseven.com using the subject line "Internship." We'd love to hear why you think you'd be a fit at fortyseven, as well as an answer to one of the following questions: What is your current favorite app, game, show or product and why? Or what is your favorite news source, and why is it your favorite?