Producer (m/f/d)
Similar jobs like this one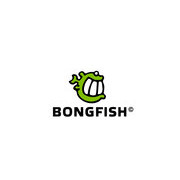 Producer (m/f/d)
About us
At Bongfish, developers help craft incredible games that combine state-of-the-art technology with deep gameplay. With a high-tech approach to game development, the company has more than 10 years of experience working with some of the top game publishers in the industry on console, mobile and PC platforms.
Your mission
As a Producer, you will have a massive impact on the success of our games. Your objective is to manage and oversee the project team and deliver great games while achieving quality, schedule, and business targets.
Your responsibilities will include:
Be a member of the leadership team and guide team culture to build a highly engaged team

Manage the release process and ensure live operations continue running smoothly 

Maintain a game roadmap with clear milestones that shows the team and stakeholders whether we're on track 

Partner with art, UX, engineering, QA, and design teams to ensure the quality and timeliness of all deliverables are met

You will oversee major features through development, and you will be responsible for feature quality and ensuring the feature vision is upheld

Ensure smooth communication on the project on all levels

Help define the scope and deliverables of the project and manage risks

Work with partners to vet features and prioritize the backlog to ensure work is aligned with product strategy
Why join us?
You might not know it because we don't advertise much, but we offer a stable work environment while working on AAA games played by millions.

We care about each other, which means we offer work-life balance, the opportunity to develop, and the flexibility to accommodate personal situations.

Our team is composed of 15 different nationalities, so English is our main language in the office.

We share a straightforward mindset: be pragmatic, focus on the goal, and keep cool.

Our HQ is situated in Graz, Austria, a hidden gem between the Mediterranean Sea and the Alps, with an extraordinary high quality of life.

A competitive salary based on experience and qualifications*.
*The remuneration for the position advertised above is fixed by Austrian collective agreement. The effective salary depends on qualification and experience and may be significantly higher.