Product Manager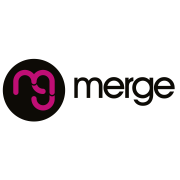 Product Manager
Product Manager - Merge Games – Cheshire, UK
About Merge Games
Merge Games is a global video game publisher, developer and distributor based near Manchester, UK. The company publishes and distributes games worldwide for PC, consoles and streaming platforms, including Dead Cells, Streets of Rage 4, Spirit of the North, Cloudpunk, Aragami and Alex Kidd in Miracle World DX. Merge is also developing its own survival game, Smalland, in house. In 2021, Merge Games was acquired by Zordix AB (publ). For more information, please visit www.mergegames.com
Position Overview
Reporting directly to the Head of Marketing, this person is expected to take full ownership for assigned game titles. This successful applicant will have one years' experience within a marketing department and will have worked in a similar role.
This role will be based in our offices in Chelford, Cheshire, with an element of hybrid working currently being offered
Key Responsibilities
· Development and execution of co-ordinated marketing plans, ensuring games are promoted effectively to maximise market potential.
· Being the product champion for assigned games, gaining intricate knowledge of them, taking ownership of all aspects of product campaigns, and ensuring that communication with all other stakeholders is effective and regular.
· Being in touch with videogame marketing trends and competitor activity via research and peer group review sessions.
· Monitoring games media to identify opportunities for promotion.
· Building awareness of game genres and competitors to uniquely position games in our portfolio.
· Ensuring project plans are consistently up to date and detailed, following the internal campaign planning process.
· Working with the Head of Marketing, set KPIs for campaigns and track them, analysing activity and its impact on targets to inform future campaigns.
· Setting up and monitoring of paid campaigns to ensure maximum effectiveness and keeping the Head of Marketing informed of progress.
· Planning and creation of key marketing assets and ownership of the asset pipeline.
· Building relationships with, and regularly speaking to, platform holders (including Sony, Microsoft, and Nintendo) to help maximise campaign effectiveness.
· Building positive relationships with third party development teams.
· Managing external agencies effectively, providing regular reports to the Head of Marketing.
· Working collaboratively to build a close team dynamic within the marketing team.
· Building positive internal relationships across Merge Games.
· Managing product budgets for all assigned products, keeping budget trackers up to date with forecasted and actual spends.
· Working closely with the production department to manage timelines, communicating all changes internally when issues arise with assigned projects.
· Hosting post-launch reviews of campaigns, analysing sales and marketing activity to identify key learnings and evaluate campaign effectiveness.
· Attending industry events in the UK and overseas, representing Merge Games in a professional and friendly manner.
· Additional duties as required.
 Ideal candidate:
· Has at least one years' marketing experience that demonstrates commercial success from planning through to execution.
· Has a passion for videogames.
· Has product/brand experience including the development of product plans, an understanding of game genres, competitive products and potential players.
· Is a team player, with a positive mindset and the ability to handle multiple games projects.
· Has good marketing communication, strategy, planning and organisational skills.
· Has a keen understanding of the video games market and can use this knowledge to help steer product campaign vision.
· Is analytical, with the ability to interpret data with confidence.
Salary – based on experience