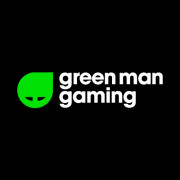 Product Marketing Manager
Description
About Green Man Gaming
GMG Publishing is part of Green Man Gaming, the multi-award-winning retailer, publisher, and technology business in the video games industry. The Publishing arm is currently going through considerable change, with investment and a 5-year plan of growth. With a focus on indie to AA games, from PC digital to multiplatform, we work with a number of developers across the world. We are a small but ambitious team, where collaboration is key, you will be involved to some extent in the whole publishing process, from game acquisition to post launch.
ROLE OVERVIEW:
We are looking for a passionate Product Marketing Manager to bring our games to market on a global scale.
You will need to love and understand the indie scene, appreciate the craft of game development, and want to play your part by delivering best in class launch campaigns. Working with a number of independent studios during the development cycle and handle the brand, global marketing and product lifecycle.
Length of experience isn't essential - but showing you can think outside the box and make a difference is more important to us.
Requirements
KEY DELIVERABLES:
Global marketing: You will own the marketing plan and implementation from acquisition through to post-launch. Strategy focused, understanding the audience and how to reach them delivering highly targeted campaigns
Research: Understand the competitive landscape, able to identify routes to market that will give our games every chance of success
Creative Briefing: You are comfortable briefing and judging creative work, you use data and insight as a foundation, and understand channel effectiveness and audiences
Relationships: You are able to rally internal and external stakeholders and deliver effective and creative campaigns on time and budget
Partner Relations: A key contact for the day to day developer relations, as well as platform holder and distribution channels –ensuring our games are represented in the best possible light
Budget Management: You own the product marketing budget and can set the necessary KPI's to track and measure commercial success.
Lifecycle Management: You proactively work with the commercial team and internal stakeholders to recognise and exploit cross-platform and promotional marketing and business opportunities.
Events: Understand the indie scene and what events we should attend. Happy to support or lead the team at any of the many events we attend.
Reporting: Share info, product status, campaign status, good news and not so good news (so we can we learn from our success and failures)
A Team Player: Be an integral member of the publishing team, to understand the bigger picture and add value where you can
YOU HAVE:
Deep Games industry knowledge: You have an in-depth (and hands on) understanding of the games market in particular digital distribution, and digital ecosystems
Product Marketing experience in video games: You have learned your core skills, and now want to take more control of your destiny. A bonus if you have global experience
Project management: You are structured, you can build a plan and set and measure the KPI's. You can handle more than one project at a time and are exceptionally action orientated
Creative: Able to think outside the box and understand what actions make a difference
A communicator: Excellent verbal communication and writing skills
A Passion for games: A true games fanatic, with knowledge across all platforms and a passion for indie gaming, you actively follow the industry
Action orientated: A team player who wants to get stuck in
Note// Green Man Gaming Publishing is currently working remotely, with no immediate plans to change
Benefits
Flexible working
30 days paid holiday per year (including Bank Holidays) increased with the length of service
Sabbatical leave following 3 and 6 years of employment
50% game discount for employees
Pension Scheme
Cycle to Work Scheme
Corporate Gym Membership Scheme
Discounts and many other perks