Regular Unreal Engine Programmer (m/f/d)
Similar jobs like this one
Programming | Fluent in C++, C# and Blueprint scripting.
Programming | English | Java, noSQL, SQL databases and technologies.
Programming | Fluent in C++, C# (or similar languages) and Blueprint scripting. | 4+ Years of experience working on games, on PC, mobile and/or console platforms.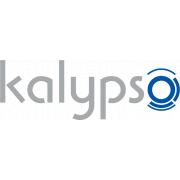 Regular Unreal Engine Programmer (m/f/d)
Nine Worlds Studios in Munich, Germany, is a newly formed game development studio under the roof of Kalypso Media Group. Our experienced team of game development professionals works on internationally renowned IPs, creating fresh and innovative video game products for Next-Gen Consoles and PC. We're looking for development colleagues with a good sense of team spirit and a high standard of quality, to create great games for players worldwide. 
As a member, you will work closely with the whole team and have a significant impact on our projects.
To support our team, we are looking for a Regular Unreal Engine Programmer (m/f/d)