Senior Technical Artist - Cinematics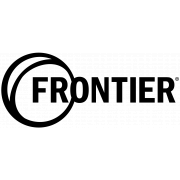 Senior Technical Artist - Cinematics
About Frontier
Frontier is an established, market leading independent developer and publisher of videogames for PC and consoles. Founded in 1994, we are based in the world-leading technology cluster and historic city of Cambridge, England.
With a growing team of over 600 talented people, we are passionate about creating innovative genre-leading games and authentic worlds for our communities of players.  
We have achieved serial successes across a wide variety of titles including Elite Dangerous, Planet Coaster, Jurassic World Evolution and Planet Zoo.
We are continuing to grow our team to support our existing portfolio and an exciting and ambitious future roadmap, which includes the development of both own-IP titles and licensed-IP titles. Our IP-license partners include Universal (Jurassic World), Formula 1 and Games Workshop (Warhammer).
We are also growing our team to continue the growth of Frontier Foundry, our games label for publishing games developed by carefully selected partner studios. 
Purpose of the role
We have an exciting opportunity for a Senior Cinematics Technical Artist to support the development of our internal Creative Services Cinematics team. As well as working alongside the Cinematics Lead to develop the team and chart its future, you will be the primary point of contact for developing and iterating the pipelines and tools in support of this team, and actively lead on best practice technical workflows.
The ideal candidate will be proactive and strategic in planning the real time engines and be able to deliver the highest level of digital filmmaking. You'll be the supporting pillar to our Cinematics Animators, allowing them opportunities to continually push and evolve, while at the same time working closely with the development teams to establish best practice for asset ingestion.
This is a unique and incredible opportunity for a driven and passionate individual to make their mark, working with the very latest in cinematic tools and workflows across our outstanding projects.
Key responsibilities
Act as the primary point of contact for technical art within the Creative Services team
Work alongside the Cinematics Lead to foster and develop workflows around real time production, motion capture and virtual production
Liaise with Development Leads, Art, Technical and Tools to create best practice workflows
Own the technical direction for the team and take an active lead with implementation and development
Build and own long-term technical pipelines required for our cinematic production
Advise improvements to workflows and provide input on team direction
Provide guidance, technical and tool support to the Cinematic Animators within the team when needed.
About you
Essential:
Proven track record of delivering on complex technical challenges
Confident, responsive and creative individual, who can bring fresh ideas & make difficult decisions when necessary
A high level of competency working with real time engines
Advanced knowledge of material and shader operation
Experience working with high level motion capture, full body and facial
Understanding of rigging, skinning and related technologies
Ability to communicate effectively with team members and the wider company.
Desirable:
Experience working in the film/games industry
High level awareness of real time engines, virtual production and the technologies therein
Experience in leading and mentoring junior team members
Film, Cinematic or Cut Scenes experience. 
This role can be offered on a hybrid working basis, which means you'll have the opportunity to spend time working both in the studio and at home. You will probably be required to spend at least 50% of your time in the studio to facilitate collaboration and engagement. We can provide a comprehensive support package as part of any offer should you need to relocate.
What we can offer you
We offer the chance to work with talented and passionate people, developing and publishing sophisticated and enduring games in a creative and collaborative environment. We love what we do, and we work hard to provide outstanding experiences for our player communities. Frontier rewards this passion and determination by sharing in the company's success and by supporting our teams to keep doing what they love.
Well-being is a big focus at Frontier and we are continually evolving how we can support our staff. We encourage a healthy work/life balance and host a range of well-being activities, initiatives and sessions to support both mental and physical health.
We offer a competitive salary and benefits package, which includes a success-based annual bonus, share option schemes, pension, life assurance, private family healthcare, flexitime working hours, enhanced maternity/paternity package, in-house subsidised catering, support with relocation, a Cycle to Work scheme and free bike servicing, and social events.
We welcome and encourage applications from qualified candidates regardless of sex, race, disability, age, sexual orientation, gender identity, marriage or civil partnership, pregnancy or maternity, religion or belief.