Senior Game Economy Designer
Similar jobs like this one
Game Design | English | Excel | f2p | mobile games
Game Design | UI / UX Designer / Artist | English | Figma | Photoshop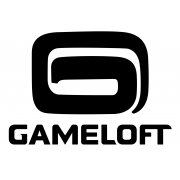 Senior Game Economy Designer
As a Game Economy Designer, your responsibility is to understand how a game works as a service for its customers and how the customers behave in it, identifying and developing the purchase drivers in the game economy context, and providing constant data-driven recommendation on design, tuning and pricing in order to improve game financial performance.
To do this, pre-release, you are able to design the virtual products a game will offer, define metrics that allow you to individually measure their impact in a given title, and work closely with the development team to see those design refined and metrics implemented.
Once the game is launched, you are able to analyze the collected data and report which are the performing/underperforming aspects of the game economic model and why. You are able to provide solutions to Gameloft management.
Your day to day duties include:
Defining the virtual products and their statistics with the development team, and understanding how each of them contributes to the game dynamics.
Identifying the potential sale drivers for the different product categories in the game economy, defining the key points of exposure for those drivers.
Balancing the needs for those virtual products, their relation, life cycle, and their streams of availability.
Managing pricing as to create specific price point roles, implement selling strategies for higher price points.
Regularly provide user feedback and stat/price point tuning to development team based on play-testing, both during game development and post-release.
Analyze the evolution of the metrics you defined to spot monetization bottlenecks and facilitators, then report suggestions for the game design or strategy accordingly.
Why work for us?
We are creating awesome games enjoyed by millions of players worldwide
Our office is in the downtown area, Boráros Square. It is on the Pest side of the Petofi bridge, and can be easily reached by public transport
We have a flexible work schedule that can fit in most of your requirements (Also in this current global situation we are working from home)
Good performance is always recognized, so if the game you're working on makes a profit, you will receive regular bonuses
Never go to work on your birthday (you get extra leave for that day)
We value health, which is why all our employees benefit from a private health insurance plan. This includes free access to an unlimited number of specialist appointments, an annual health screenings, as well as flu vaccinations
Every summer we have a studio wide team building activity
Every year we organize several Game Jams where we take care of the food and drinks and you can just focus on having fun alongside your teammates
Coffee, tea and fruits are always at your disposal in the office
We have an Employee Assistance Program (legal, financial, life management and mental health services)
You'll also get a fitness pass which gives you access to all Life1 venues in the city