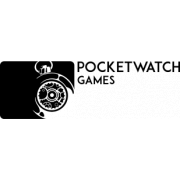 Senior Gameplay Engineer - Award Winning Studio
Send applications with a resume to jobs@pocketwatchgames.com
Job Description
Pocketwatch Games is looking for a Senior Gameplay Engineer to join our team working on an unannounced title. We are known for building in-house tech on innovative games that demand novel technical solutions. We do not use Unity or Unreal, we build our own engine and tools. You will be implementing gameplay systems and so knowledge of state-of-the-art design and ability to collaborate with designers is required.
Responsibilities
Implementation of game play from concept to completion
Build custom level design tools
Work broadly across our custom game engine
Qualifications
Professional experience building games in C++. SIMD programming is a plus
Strong game design skills
Experience with networked gameplay
Experience building custom editing tools and workflows
Working knowledge of 3D math: vectors, quaternions, matrices, transforms.
Shipped titles on PC, Console
Bonuses
Experience implementing FSMs, Schedules, BehaviorTrees, or Utility AI
Familiarity with pathfinding algorithms: A*, navmesh, RVO
Procedural environment generation
Deep knowledge of current gaming trends
About Pocketwatch Games
Pocketwatch Games is in the sweet spot between 'Indie' and 'AAA'. We're small enough that we can take risks and be weird, but big enough that we can make thrilling entertainment that wins awards and reaches millions of players. We've been in business since 2005, producing games like the IGF Grand Prize winning Monaco: What's Yours Is Mine and the revolutionary gamepad-RTS Tooth and Tail. We succeed where others haven't by taking risks, iterating, and building to a standard of polish that most indies can't achieve. Come join us!
Perks
Comprehensive medical, dental, vision insurance
401K
Generous vacation policy
We believe that our company and our art is improved by collaboration between a diverse team of creators. If you share this perspective, we can't wait to meet you.