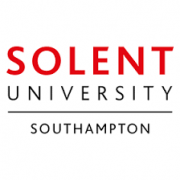 Senior Lecturer in Computer Games
School/Service: Faculty of Business, Law and Digital Technologies
Salary: £38,587 - £44,706
Vacancy type filter: Academic
Career pathway: Academic -Teaching and scholarship
Terms of contract: Indefinite
Contract type: Full Time
Normal place of work: Southampton Campus
Closing date: 11 July 2022.
Ref no: 12162
An experienced Senior Lecturer is needed to join the Computer Games team at Solent University, Southampton. The successful candidate will have a degree in a relevant subject area and relevant professional experience. Indeed, candidates who have worked in the games industry (whether for a major or indie developer) are particularly encouraged to apply.
The successful candidate will have appropriate teaching experience in a Higher Education context. Candidates should have a portfolio that enables them to demonstrate expertise in Scripting for Unity and/or Unreal Engine and good knowledge of Level Design, Narrative, UX, and Gameplay Design. A recognised Higher Education teaching qualification or Higher Education Academy Fellowship would be advantageous.
Solent University has an ambitious research and knowledge exchange enabling strategy intended to ensure that the success of our students is shaped and inspired by our research and knowledge exchange.
In that context, we are looking for someone who can help shape knowledge exchange and the team's engagement with industry over the coming years. In your role, you will be supported to be involved in knowledge exchange and scholarly activity.