Senior Mobile Game Designer
Copenhagen, Denmark, Remote
Gameplay | English | Unity's UI (uGUI) | Unity3D engine | C#
Programming | English | Unreal Engine GAS experience | Strong C++ programming skills | Strong debugging, profiling, optimising, system design and 3D math skills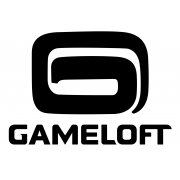 Senior Mobile Game Designer
About Gameloft Hungary:
​Our studio has been operating in Budapest for 10 years, and our goal is to develop casual and mid-core games that bring relaxation and fun to millions of users on a daily basis. Until now we worked on games like Iron Man 3, City Mania, Disney Getaway Blast and Dragon Mania Legends. The latter is one of Gameloft's most successful projects, with well over 50 million downloads!
What will you do here?
•  This is a position requiring a mix of strong economy and marketing knowledge with passion for analytical game design and the emerging free-to-play business model.
•  As a senior game designer your responsibility is to understand how a 'game as a service' works from a user standpoint, how do they behave in it, so you can provide constant recommendation on improving the service.
•  To do this, pre-release, you're able to improve the design of the main features a game will offer, define metrics that allow you to individually measure their impact in a given title, and work closely with the development team.
•  Once the game is launched, you're able to analyze the collected data and report which are the performing / underperforming aspects of the game, find the reasons of why, and then provide suggestions for further improvements / solutions to problems.
What are the qualifications I need for this position?
•  At least few years of experience as a Game Designer (on the mobile game market)
•  Deep, up-to-date knowledge of the free-to-play mobile market
•  Ability to set up a game design architecture, create the backbone of a complete game in terms of game design, maintain product vision
•  Strong sensitivity to gameplay and game design, understanding how to build needs and emotions in the context of a game
•  Strong analytical and formal thinking, able to break problems down in their key variables and identify the relations between them
•  Statistic knowledge, able to formulate ratios and indexes specific to each game, identifying specific weaknesses and strengths in its economy design
•  Fluent written and spoken English, concise writing skills
•  Good knowledge on the use of Excel
•  Experience in community managing, marketing or product management is a plus