Senior producer - mobile camera games
Similar jobs like this one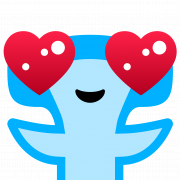 Senior producer - mobile camera games
Fancy joining a business at the forefront of social gaming? Are you looking for an opportunity to move your experience in mobile game production to the next level? 
Loveshark is on a mission to be the number one social gaming platform for Gen Z girls. Using technologies like augmented reality and computer vision we are shaking up the norm and breaking boundaries. We are growing and this is where you fit in!  
We're looking for a Senior Producer to join the team and design, manage and own the processes that keep Lovesharks design and development teams running smoothly.  You will oversee all parts of the production lifecycle from concept through to Release/Live Ops.  Our ideal candidate will attack ambiguity with a problem solving mindset and remain composed when problems occur close to a deadline.
Your Technical Skills:
Proven experience in mobile games production
With excellent project management skills, you'll be structured, highly organised and exceptionally action orientated
Sharp business sense and the ability to see the big picture
You have managed small/medium sized multidisciplinary teams and know how to ensure everyone is driving towards unified goals.
You know how to define and execute long and short term roadmaps
Experienced in Agile/Scrum and sprint management
Superb interpersonal skills - you're friendly, approachable and collaborative
Ability to motivate the team when the going gets tough
Knows when process is needed and when not to follow the rulebook
Proficient in JIRA/Shortcut, Confluence/Notion or similar
Pushing the boundaries
Experience with social apps
What impact will you make?
To own design and development  team processes
To champion a lean, collaborative and efficient working environment
To work closely with the exec team to ensure that the product pipeline is aligned with strategic business objectives
Our people are at the heart of what we do and all employees will benefit from an extensive range of perks.
Equity options and the opportunity to invest in what we are building and share our future successes. 
We work as a mix of remote and office working, at our hub in Shoreditch. We support fully remote working or you are able to come to the office everyday if you prefer.  
Unlimited holiday - yes you read that right!
Regular socials and get-togethers
Generous individual learning and development allowance to support your professional and personal growth
Recruitment referral scheme
If you're an experienced Senior Producer looking to see & feel the impact of your work at a fast-growing startup like Loveshark, we would love to hear from you.
Loveshark is an equal opportunities employer. We celebrate diversity and are committed to creating an inclusive environment for all employees.