Senior Unity Developer
Similar jobs like this one
UI / UX Designer / Artist | Animator | Animation Programmer
11/18/2022,
Easy Day Studios
Programming | Prototyping, Third-Party Integration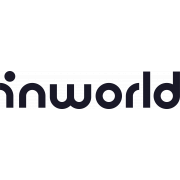 Senior Unity Developer
Why Join Inworld
At Inworld, we're building the future of immersive experiences. Our mission is to facilitate rich interactions and relationships in virtual worlds for gaming, entertainment, metaverse, and business applications. Today we do that with a platform for creating interactive AI-driven characters whose personalities, thoughts, memories, and behaviors are designed to mimic the deeply social nature of human interaction.
You will be joining a team of 40 creative technologists, scientists, engineers, and designers who are pioneering the use of artificial intelligence for social connection. While other companies are scaling back, we are well capitalized for our next phase of growth.  
Inworld was founded in 2021 with around $20M in investment from Kleiner Perkins, CRV, BITKRAFT, VRF, M12 Microsoft's Venture Fund, and Meta. We were one of six companies selected for the Disney Accelerator. Prominent angels include Twitch Co-Founder, Kevin Lin; Oculus Co-Founder, Nate Mitchell; Animoca Brands Co-Founder, Yat Siu; The Sandbox Co-Founder, Sebastien Borget and NaHCO3, the family office of Riot Games Co-Founder, Marc Merrill.  
We are seeking a Senior Unity Developer to work on Inworld SDK to empower developers and creators to use our platform and build games and virtual experiences. You will work on the demos and prototypes showcasing the features and capabilities of the Inworld AI platform, supporting games and virtual experiences development for the high-end partners, including AAA game studios. 
Examples of our technology application:
Qualifications
• 3+ years of experience working with Unity 3D
• Proficiency in C# 
• Strong fundamentals in the data structures, algorithms, design patterns, and object-oriented programming
Nice-to-have
• Experience in AR/VR
• Networking protocols and networking in games
• 3D graphic design and animation experience
Responsibilities
• Work on technical demos and interactive AI experiences
 • Build Inworld SDK to be used in a variety of metaverses by the largest technology and gaming partners around the world