Senior Unity Engineer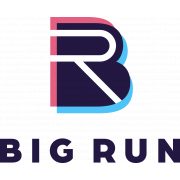 Senior Unity Engineer
Big Run Studios creates cutting edge mobile games for traditionally underserved audiences. Established in 2019 and headquartered in Oakland, CA, we are a group of game industry veterans who are passionate about delivering high quality casual competitive games that entertain players across all mobile platforms. We're proud to work with the biggest brands and leverage the newest technologies across all stages of development. We believe that success is built on three core values - Strong Player Communities, Experiences that Amaze, and making Games as a Lifestyle.
Description
As a Senior Unity Engineer, you will work directly with stakeholders as both individual contributor and technical owner to drive user-facing features to completion. You will collaborate with designers, artists, engineers, and product teams to ensure each feature leads us to an extraordinary product. The team will rely on you to help bring new features across the finish line. To make that happen, you will be empowered to research, innovate, and invent as needed to accomplish your goals.
Responsibilities
Implement systems, end-to-end features and user interfaces with Unity, native technologies and server API's.
Iterate collaboratively with artists, designers, and engineers.
Learn other's perspectives and share your own.
Identify and resolve gameplay issues.
Improve the quality and velocity of the team.
Requirements
5+ years of development experience.
In-depth knowledge of Unity and C#.
Understanding of application design patterns and memory models.
Strong UI/UX sensibilities and a passion for great user experiences.
Commitment to quality.
Independently motivated and able to solve problems with little supervision.
Excellent communication skills, particularly through writing.
Inspirational to others: share your great ideas with us.
Nice to have's
Previously shipped Unity games or portfolio of games/work.
Go, JavaScript, Java/Kotlin, Objective-C/Swift experience.
React and Redux experience.
Undergraduate or graduate degree in a related field.