System Administrator
Similar jobs like this one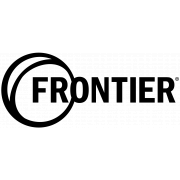 System Administrator
Frontier is an established, market leading independent developer and publisher of videogames for PC and consoles. Founded in 1994, we are based in the world-leading technology cluster and historic city of Cambridge, England. With a growing team of over 750 talented people, we are passionate about creating innovative genre-leading games and authentic worlds for our communities of players.  
We have achieved serial successes across a wide variety of titles including Elite Dangerous, Planet Coaster, Jurassic World Evolution and Planet Zoo. We are continuing to grow our team to support our existing portfolio and an exciting and ambitious future roadmap, which includes the development of both own-IP titles and licensed-IP titles. Our IP-license partners include Universal (Jurassic World), Formula 1 and Games Workshop (Warhammer).We are also growing our team to continue the expansion of Frontier Foundry, our publishing label for games developed by carefully selected partner studios. 
We have a modern spacious studio located on the Cambridge Science Park in the heart of the Cambridge tech hub. For those who wish to relocate to the Cambridge area and work either entirely in the studio or flexibly between the studio and home, we can provide generous financial and practical support to facilitate your move. We are also able to offer remote working for those who would prefer to work almost exclusively from home or who are unable to relocate. We can discuss your preferences with you during the recruitment process.   
Purpose of the role
We have a new opening for a System Administrator join our IT team. Reporting to the Infrastructure Manager, this role is responsible for maintaining and upgrading our software, hardware and network infrastructure. This is an exciting new role for a System Administrator looking for the next step in their career, who wants to work with cutting edge technology in the games industry. 
RESPONSIBILITIES
Responsible for the smooth running of internal systems for our business-support departments and game teams
Designing and implementing cost-effective and appropriate solutions for various project and operational needs
Monitoring and tuning of infrastructure to deliver performance and high reliability
Handling 3rd line issues escalated by in-house team members and seeing problems through from initial diagnosis to resolution
Apply and maintain OS and Software patches and upgrades on a regular basis
Prioritise and managing several open projects and issues at one time
Documenting process and procedures using internal CMS systems
Provide after-hours support for emergencies as well as occasional evening maintenance.
ABOUT YOU
Proven experience as a System Administrator in a commercial capacity
Comprehensive understanding of computer systems, servers, software and networking
Resourceful and excellent analytical problem solving skills to diagnose and resolve problems quickly
Excellent attention to detail
There will be a requirement for lifting IT equipment such as servers, network devices and other associated hardware
DESIRABLE SKILLS & EXPERIENCE
Experience of Microsoft 365 services including Azure AD, Exchange, SharePoint, OneDrive, InTune and Teams
Experience and knowledge of maintaining a Windows Active Directory environment including DNS, DHCP, DFS, Group Policy
Good working knowledge of an ITIL aligned Service Desk tool
Good experience of Virtualisation on Windows Hyper-V or VMWare platforms
Network skills in routing, switching, VLANs, configuration and troubleshooting on a variety of different hardware
Experience of Dell server hardware, SAN's and associated storage systems
Experience of Linux servers and associated common services - Apache, NGINX, Docker
What we can offer you
We offer the chance to work with talented and passionate people, developing and publishing sophisticated and enduring games in a creative and collaborative environment. We love what we do, and we work hard to provide outstanding experiences for our player communities. Frontier rewards this passion and determination by sharing in the company's success and by supporting our teams to keep doing what they love.
Well-being is a big focus at Frontier and we are continually evolving how we can support our staff. We encourage a healthy work/life balance and host a range of well-being activities, initiatives and sessions to support both mental and physical health.
We offer a competitive salary and benefits package, which includes a success-based annual bonus, share option schemes, pension, life assurance, private family healthcare, flexitime working hours, enhanced maternity/paternity package, in-house subsidised catering, support with relocation, a Cycle to Work scheme and free bike servicing, and social events.
We welcome and encourage applications from qualified candidates regardless of sex, race, disability, age, sexual orientation, gender identity, marriage or civil partnership, pregnancy or maternity, religion or belief.