Technical Producer (f/m/d)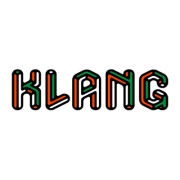 Technical Producer (f/m/d)
Klang is a game studio exploring the future of humanity through various forms of media. We aim to present deep, meaningful subjects in a way that's captivating, easy-to-digest and entertaining for all ages. 
At the heart of Klang is Seed, a large-scale, persistent virtual world that we believe will redefine the MMO landscape and have a positive impact on our species.
We aspire to bring people together through engaging media experiences and by building strong communities.
It's a super exciting project, but in order for us to achieve a goal like this we are going to need a lot of help! From people just like you. 
Klang is looking for an experienced Tech producer (f/m/d).  In this role, alongside the Head of Engineering and Technical Director, you will manage the work of two small development teams consisting of backend and infrastructure engineers. Together you will work on improving the experience of all Klang Developers and build out the infrastructure for our game, SEED.  
You will work closely with your teams to run sprints & Scrum rituals, deliver work on time & in scope and improve the processes & workflows with an Agile Mindset.  As part of a larger production team, reporting to the Head of Production, you will report all work and manage the updating of our roadmap, as well as assisting with production tasks generally.           
This position will require strong leadership skills, good communication skills and a good understanding of backend and infrastructure engineering. 
What you will do
Work with the Head of Engineering to bring the technical roadmap to life by defining scope, scheduling work and planning resources. 

Make sure all teams are aligned on the roadmap and know their part in it.

Guide your two teams through the usual Scrum ceremonies, making sure all team members are aligned and organised.

Resolve project conflicts and adapt strategies, structures and procedures to improve efficiency and effectiveness of the teams.

Identify, assess, prioritise and offer mitigations for project risks.

Communicate all progress to the rest of the company through sprint demos, roadmaps and regular updates. 

Work with the Head of Production on improving all production processes and workflows within Klang. 
Who we think will be a great fit
Bachelor's Degree or equivalent experience.

Minimum 3 years of experience working with software engineers as a producer/project. manager/program manager/Product Owner/Scrum Master.

Proven ability of breaking down and communicating technical Roadmaps on all levels.

Good proficiency with Agile Development methodologies. 

Strong facilitation abilities.

You can communicate fluently in English, inside and outside of your own domain.
Bonus
You can demonstrate the ability to understand the complexity of a large and technologically. advanced software project. 

You have worked on multiplayer networked games, ideally persistent ones. 

Jira and Confluence experience.
If you don't feel that you quite meet all the requirements above, but the position still excites you and you think you would love to work for Klang, reach out! We still want to hear from you.
At Klang, we create products that inspire people to deepen their understanding of the emergent nature of society and collectively envision a better future.
At the heart of Klang is SEED an accessible, persistent world in which players share a history and shape a future. We provide an environment for a broad audience to belong and develop relationships in a society simulation inspired by life itself.
We explicitly encourage applications from applicants from groups underrepresented in games/tech spaces. We value all kinds of backgrounds and walks of life.