Unreal Gameplay Programmer- Blueprints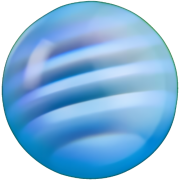 Unreal Gameplay Programmer- Blueprints
About Worlds
Worlds is a VC-backed stealth startup and game studio creating next-gen PC games using proprietary tooling.
Our fully-remote team comes from studios such as Epic Games, Krafton, and Gearbox. We're building on the newest technology introduced in Unreal Engine 5, and our culture celebrates both technical rigor & experimentation.
With a war chest of >$8M in funding, we are building a lean, elite team of creative technologists to push the limits of gaming technology and delight players with novel experiences.
Responsibilities
- Implement gameplay systems in a multiplayer FPS currently in development
- Write elegant and performant Blueprints code
- Work alongside a small team of Unreal developers and tech artists
Requirements
- You have substantial experience working with Blueprints on a game that has successfully shipped
- You have experience with Gameplay Ability System (GAS) and ideally multiplayer replication
- You excel at working independently, without excessive structure or oversight
Compensation
- Industry-leading compensation + equity package
- Accelerated promotion and senior leadership opportunities
- Best-in-class benefits: generous 401K matching, healthcare, and donation matching
Work environment
- Remote work, no 'camera-on' policy for meetings
- Flexible hours + unlimited vacation
- No internal emails or Slack
.