UX Designer (gn) with focus on gaming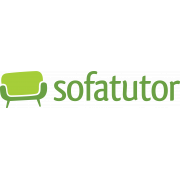 UX Designer (gn) with focus on gaming
At sofatutor, we believe children and young people achieve their learning goals best when they learn at their own pace and can access different learning media. For this purpose, our team has created a digital learning platform that makes individual learning possible anytime and anywhere. We offer students the opportunity to learn or review school material with the help of learning videos, practice problems, and worksheets.
As a UX Designer (gn) you will create together with us an amazing and highly engaging learning platform for very young kids with a strong focus on interactivity and fun. Our design team is responsible for combining the latest trends in e-learning with innovative design to offer our students an optimal learning experience.
You don't live in Berlin? No problem, because you can do the job remotely. Please apply with a comprehensive application, including your salary expectations and your earliest possible starting date.
Your Mission
Our product accompanies users through their everyday learning. You will be part of the cross-functional scrum team that focuses on our new early learning product. Since we develop that product from scratch, we are always looking for new ways and innovative solutions. You will work closely with the Product Manager, a researcher and another designer. These are your specific tasks:
You will work in a cross-functional team to design a highly gamified, interactive and adaptive early learning product for 2-6 year olds creating dynamics for engagement, retention and individual learning progress through the use of designs that adapt to the speed and progress of children's learning by offering top-notch reward systems.
You will be able to communicate the value of the core features to parents and their impact on children's learning experience by creating appropriate and playful onboardings for both parents and kids.
You will create both rapid and high fidelity prototypes to test and validate concepts to design a unique, consistent and refreshing user interface for the platform that will enable the product's learning features.
You will also assist in shaping the product identity as well as applying the imagery of this new child-focused world to achieve a playful design outcome.
You will collaborate in the creation and maintenance of a design system that will strengthen the platform and the respective features of this new product.
You will also work with developers to deliver high quality responsive designs in an agile environment and ensure that the designs comply with the visual standards that the product demands.
Your Profile
You have already gained experience as a UX designer for a B2C gamified platform or product? The target group of young kids is nothing new to you? Then this might be the perfect job for you! These are further requirements of the position:
You are a pragmatic and prototype-first designer that always aims to understand the target audience as well as possible to create amazing experiences for both parents and young kids.
Experience or knowledge of games and rewards mechanics applied to a target group of young kids; ideally you have worked with elementary school kids or younger.
You are familiar with enabling large-scale product design while always keeping a clear view of the big picture.
You have a degree in graphic design, communication design, or a related field.
You are great at translating ideas, concepts and research results into design solutions that communicate product value and address the learning process of kids in an effective and engaging way.
You can use Sketch or Figma to create wireframes, interactive prototypes and high quality designs.
Our Promise
You can contribute your ideas right from the start and will be fully responsible for your areas after your onboarding. We will support you and let you pick up the threads where we currently stand. At sofatutor we also guarantee a transparent way of working, regular feedback and the following additional benefits:
We offer extensive onboarding as well as an open feedback culture.
We support you in your professional development through individual learning and development opportunities.
We work in a hybrid office model, enabling working flexibly from anywhere in Germany (even for an extended period), and a good work-life balance.
We offer team-building events where you can get to know your colleagues outside of the office.
To be mobile, we support you with our mobility benefits for major German cities in the form of Swapfiets. In Berlin, you can also decide whether you want Swapfiets or a subsidy for the BVG subscription.
Find your balance with various sports courses such as yoga, Beat81, or bouldering – the first two of which are also available digitally throughout Germany.