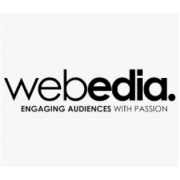 Video Games Marketing Manager- RAISER GAMES
Job functions:
Assist the Head of Marketing in the managing of global marketing plans, creative executions and production process of all communication vehicles.
Develop highly effective, insights-driven creative briefs, driving projects forward with key stakeholders across the organization through completion.
Champion a Consumer point-of-view in the development of creative approaches and concepts to ensure all communications and advertising materials deliver on strategy.
Communicate and motivate cross-functional teams around a single marketing strategy.
Day-to-day management of external creative agencies and internal creative partners.
Able to learn new emerging markets quickly and adjust to changing market dynamics and competitive landscapes.
Provide marketing support at relevant consumer/trade events throughout the year.
We seek passionate and committed people, highly creative, ready to strive to get a job well done, who
pay attention to detail, always looking for immediate customer satisfaction and loyalty. 
Requirements:
Bachelor's Degree.
2+ years' experience in brand marketing, creative agency account management (or equivalent client-side position) or video game industry.
Experience in Brand Marketing, Content Marketing, Branding/Visual ID Development.
Excellent interpersonal and relationship management skills, fully fluent in English and Spanish, both written and orally. 
Extensive use and understanding of social media, streaming platforms and influencers. 
Demonstrated experience in project management, analysis and the ability to work across multiple teams.
People/agency management experience.
A passion for gaming and entertainment, while understanding current industry and cultural trends.
Excellent analytical, verbal, and written skills.
A self-motivated, results-oriented, creative problem solver.
Extremely organized, prepared, detail-oriented.
Comfortable working in a fast-paced environment.
International marketing experience a plus.
It´s a remote position.
We need you to include your salary position with your cv.
If you are interested in the position, send your CV and motivation letter to cristina.jimenez@webedia-group.com
Candidate must have a strong commitment with the following company principles: 
Obsession to guarantee user satisfaction and top-quality games.
Responsibility and effort to achieve excellence within deadlines.
Resolution towards issues and creativity to find alternatives.
Teamwork helping its cohesion and growth.
Commitment to argue and learn from mistakes openly.
Passion for daily improvement in an ever-shifting industry.
Raiser Games is an international PC, consoles and Premium mobile video games publisher and producer belonging to Webedia, leader entertainment media company with an audience of 250 million unique users.