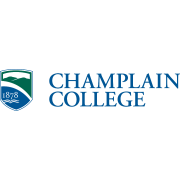 Assistant/Associate Professor of Game Production & Project Management
Assistant/Associate Professor of Game Production & Project Management
Job Description:
The Stiller School of Business seeks an energetic practitioner-educator to join our faculty in support of our popular Game Production Management program embedded within Champlain's renowned Game Studio. The Stiller School's mission is "To develop the strengths, integrity, expertise and entrepreneurial mindset of aspiring and innovative professionals to create positive change in their lives, workplaces, communities, and the world." We are looking for someone who believes in the aforementioned values, is inspired by our professionally-focused and experiential education model, and contributes to our commitment to diversity, equity, inclusion and belonging in all that we do. The ideal candidate will possess:
• Demonstrated ability to teach or mentor in Game Production Management theory and principles including project management methodologies and frameworks (Agile, Scrum, Kanban), team leadership, product management, and related topics
• Industry experience in game production, management, publishing, and/or marketing
• A mindset towards inclusivity and accessibility in a classroom and/or a workspace
The primary responsibility is face-to-face undergraduate instruction in courses as they relate to multi-disciplinary game development, game production management, and project management. Small class sizes optimize instructor-student interaction while hands-on activities translate theory into practice. Associated faculty responsibilities include:
• Quality Instruction
• Hands-on, applied instruction in small class format
• Student Advising and Mentorship
• Provide guidance and support to Stiller School of Business undergraduates, primarily Game Production Management students, for course planning and registration, career exploration, and professional development
• Curriculum Development
• Work collaboratively with the Game Production Management Program Director and Stiller Leadership Team, along with stakeholders across the college, to enhance and increase integration of existing course offerings, particularly Project Management, and explore and develop new curriculum with an eye towards diversity, equity and inclusion
Requirements:
Minimum Qualifications:
• Ideal candidates will possess sufficient professional experience in the game industry as a Producer, Project Manager, Product Owner, or equivalent
• Fluent in Agile development methods
• Demonstrated success in collaborative environments
• Expert in at least one project management system such as JIRA or another industry equivalent
• Candidates must possess a minimum of a bachelor's degree, however, a relevant graduate degree (or near completion) is preferred
Additional Information:
The successful completion of a criminal background check is required as a condition of employment.
Champlain College does not discriminate on the basis of race, creed, color, national origin, place of birth, ancestry, religion, age, sexual orientation, sex, gender identity, veteran or military service status, HIV -positive status, qualified disability, or on the basis of any other status protected by law, and does not discriminate in the administration of its education and admission policies, scholarship and loan programs, employment practices or co-curricular and other College-administered programs. Champlain College will make reasonable accommodations for otherwise qualified students, applicants for admission or employment, or employees. Please contact the People Center at 802.651.5800 with questions concerning the hiring process or future employment at Champlain College, or if auxiliary aids or services are needed to apply for employment at Champlain College.
Champlain College is committed to fostering an inclusive and diverse community. Recognizing that diversity is both a reflection of our world and a source of rich education, Champlain strives to be diverse and inclusive in ways that reflect the world in which we live and work. All members of the Champlain community are valued as individuals.
Application Instructions:
The College seeks candidates who, through their work and life experiences, service to the community, teaching, or research can contribute to the diversity, inclusivity, and academic excellence of Champlain College. In your cover letter, please include a demonstration of your commitment to diversity and inclusion.
Review of applications will begin immediately and continue until the position is filled.
EU Employee Data Protection Notice:
https://www.champlain.edu/privacy/eu-employee-data-protection-notice
To apply, visit https://apptrkr.com/3645136
Copyright ©2022 Jobelephant.com Inc. All rights reserved.