Associate Lead Tester
Similar jobs like this one
Letchworth Garden City, UK
QA Tester
Letchworth Garden City, UK
QA Tester
Letchworth Garden City, UK
QA Tester | Lead QA Tester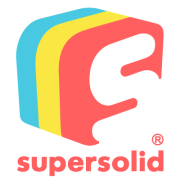 Associate Lead Tester
Job Description
Supersolid is expanding its QA team with the addition of a QA Analyst who will be working with the QA & Dev teams on new & existing titles.
As such you will have the opportunity to work closely within the existing QA process and help the QA team take testing to the next level.
You will work day to day on current live titles, providing high-quality testing and defect tracking.
The role provides a great opportunity to learn and grow within a fun and productive team whilst working within modern and progressive QA processes as well as learning to self-manage your goals and the tasks assigned to you
Responsibilities
Work closely with the Lead Tester to perform testing of the highest quality within a development environment

Perform multiple tasks across a range of live and upcoming projects when required by the release schedule
Report defects to the company standard and maintain database integrity
Assist the development team when required with internal testing and bug fixing
Develop a core knowledge base of the company's titles and document findings
Investigate issues reported by external parties when required
Key Skills
2+ years experience in Functional Games QA
An eye for detail and defect investigation
Excellent communication skills
The ability to self-manage deadlines and time
Experience with Jira or other project-tracking software
Experience working with development teams in an embedded capacity
* Please note that you need to be entitled to work in the UK. If you are not sure about your eligibility, please find out more information about working in the UK from GOV.UK.
Life at Supersolid
Our HQ is in the heart of central London - though we have team members all over the world. We're a fast-moving, creative studio. Our people are what makes our studio fun, exciting and productive.
We reward our employees with:
Flexible working hours - core hours 10am-5pm
We strive to maintain a healthy work/life balance
Competitive salaries
There is a discretionary bonus based on company and individual performance and we keep salaries up to date during the annual pay review
Support with relocation
Support to learn, develop and progress with Supersolid
Free snacks and drinks
Amazing supersocials, company outings, game jams, Friday night drinks and more!
Company pension contribution
28 days holiday and additional days off between Christmas and New Year. There is a tenure reward scheme where you will gain extra holidays
We value diversity and as an equal opportunity employer we encourage applications from all suitable applicants. All applicants will be considered for employment without regard to race, colour, religion, sex, sexual orientation, gender identity, national origin, veteran or disability status.
Apply
If you are interested in joining Supersolid, please email us at careers@supersolid.com.