Creative Director
Similar jobs like this one
Game Design | Programming
Game Design | Programming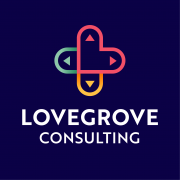 Creative Director
ABOUT THE ROLE
This is a chance to join a cutting-edge trailblazing studio, working with fast-paced emerging technologies and to be part of the digital ownership revolution.
Our client is a developer and publisher of new gaming experiences and collectibles that utilise NFT and blockchain technologies at their core.
They are looking for a passionate Creative Director to join the team and help deliver ground-breaking games to millions of players around the world. The successful candidate will assist a new CCG where players have true ownership of their personal game content, as well as define gamified content for both original IP and iconic brand-based extensions throughout web 3.0, Metaverse and NFT game content.
This is an exciting time to join, they have been paving the way for NFT utilising games since 2017. 
RESPONSIBILITIES
Be the creative ambassador across the studio's game projects, as well as provide input to help steer gamified web 3.0 brand extension content for external partners, alongside the Studio Director
Manage, mentor, and regularly review the internal game designers, providing them with clear career progression and self-development goals
Ensure design teams have the proper techniques and tools to deliver top quality; systems, gameplay and content designs
Define and drive problem-solving culture both on your design team and for the team at large
Effectively communicate and evangelize the vision for reality studio projects upwards to executive management, outwards to external partners and inwards to the development teams
Guide development of features and systems to drive increased KPIs
Work closely with other development leads to ensure that gameplay and meta system requirements are fully captured across all disciplines
Work with the Studio Director to ensure design practices, standards and pipelines are followed and optimised for our products and teams
Work with Production to identify/track development risks and issues, providing mitigations and solutions for design related tasks
Participate in project scheduling, helping other designers to estimate tasks and identify dependencies
Help to maintain the flow of information and feedback for designers across the team, working in a clear, concise, and constructive manner
Manage, mentor and nurture existing design staff, lead by example, drive change, and inspire others to generate new ideas
Identify and propose additional design staffing needs
Maintain a close working relationship with the Studio Director, producers, leads, and other teams to continually push quality
Ensure that gameplay and feature implementations meet the quality standards and not only make best use of any licensed IP but stay within the boundaries of any licensor requirements
Champion and encourage creative, original, and inventive thinking within the team
Recognise and seek to understand different people's perspectives to reach a suitable compromise or solution for the good of the project.
DESIRED KNOWLEDGE, SKILLS & EXPERIENCE
4+ years experience in the Games Industry
Shipped multiple titles in a lead, principal, or director design role
Strong design skills across a variety of techniques and styles
Experience in team leadership and management
Expert knowledge of the video game development processes and pipelines
Gain and maintain an excellent Knowledge of all the latest games that are in direct competition with the products that are being developed at the studio
A creative thinker with strong problem-solving skills
Enthusiastic team player with a can-do attitude
Have advanced presentation skills
Experience of working and implementing design content to a game engine such as Unity
Enjoy working with people and helping to find solutions to issues collaboratively
Excellent verbal and written communication with a keen eye for detail
Be comfortable managing and inspiring team members with your natural leadership abilities
Remain cool, calm and collected when faced with issues
Embrace and help others to embrace positive changes within the Studio
BE PASSIONATE ABOUT GAMES
BONUS ATTRIBUTES:
Free-to-play or play-to-earn game experience
Enjoy a wide spectrum of games covering many genres
Be interested in blockchain technologies such as NFTs and Generative Art Projects
Experience developing on iOS & Android as well as desktop applications and web-based games