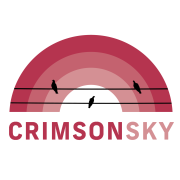 Freelance Indie Game Marketer
We're a young studio, with multiple visual novel games released now looking to make a splash into the management game genre.
Our game is still early in development, but we're looking for someone that can start building up a mailing list of people interested in the game as soon as possible and help us clarify the what the game's USP is.
As a studio, we believe that marketing should start at the same time as the game's development and should be given the same amount of importance.
Therefore right now there are no finished art assets, there's only a loose concept and some prototypes, so it's all about being clever, slowly building interest and together with me (Lennart, the founder of Crimsonsky and lead on the new game) shape the game's vision and identity into something highly marketable as we grow the interest of the game.
This game is still at least a year or more away from release, we don't have a marketing team for it and you would be sole marketer at least for the foreseeable future. You'd be the one doing the social media posts, doing the groundwork, passing on fan messages. 
But you'd also be directly involved in development, from a marketing perspective. We believe a game that is from day 1 built with the marketing and USP in mind will be an overall better game. So it's crucial that you have a strong voice, a lot of passion for and experience in marketing indie games and you're very hands on. This is not a purely strategic or consulting position, you'd be doing all the work.
As the game's still early in development this is a freelance position, that will probably increase in hours as the game ramps up to release. This could turn into a full time position later on if desired.