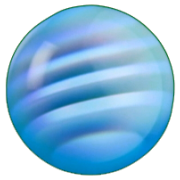 Lead Technical Recruiter
About Worlds
Worlds.org is a R&D group & stealth startup creating infrastructure for the future of game dev.
We extend the power of modern game engine to enable new forms of multiplayer gameplay and community. We are developer-first, but also create in-house game content showcasing our platform.
Our fully-remote team comes from studios such as Epic Games, Krafton, and Gearbox and our culture celebrates both technical rigor & experimentation. Worlds is deeply passionate about the Unreal ecosystem, and we use cutting-edge technology introduced in Unreal Engine 5.
With a war chest of >$8M in funding from Polychain and Griffin Gaming Partners, we are building a lean, elite team of creative technologists to push the limits of gaming technology and empower game developers.
Responsibilities
- Develop and execute strategy to acquire talent from both the gaming & software industries
- Source & screen candidates from multiple channels, managing full recruiting pipeline.
- Engage and manage external staffing agencies and outsourcing firms
- Design and implement efficient internal processes, with support from devs automating manual workflows
Requirements
- You have experience recruiting for highly technical teams
- You want to contribute to a creative, 'skunkworks' culture and cultivate a healthier work environment than traditional studios
- You excel at working independently, without excessive structure or oversight
- You have an intellectual curiosity in sustainable, ethical applications of blockchain in games
Compensation
- Industry-leading compensation + equity package
- Accelerated promotion and senior leadership opportunities
- Best-in-class benefits: generous 401K matching, healthcare, and donation matching
Work environment
- Remote work, no 'camera-on' policy for meetings
- Flexible hours + unlimited vacation
- No internal emails or Slack