Perforce Engineer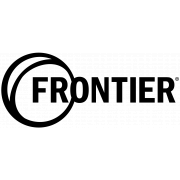 Perforce Engineer
Frontier is an established, market leading independent developer and publisher of videogames for PC and consoles. We have achieved serial successes across a wide variety of titles including Elite Dangerous, Planet Coaster, Jurassic World Evolution, Planet Zoo and F1 Manager. Founded in 1994, we are based in the world-leading technology cluster and historic city of Cambridge, England. With a growing team of over 800 talented people supporting our existing portfolio and ambitious future roadmap, along with our publishing label Frontier Foundry, we are passionate about creating innovative genre-leading games and authentic worlds for our communities of players.  
Purpose of the role
As we continue to grow, we are looking for an experienced Application Support Specialist to join our busy games studio to help enhance and grow our Perforce capabilities. Reporting to the IT Infrastructure Manager, you will advance our Perforce environment, help develop and improve associated application services to support our wider development teams to ensure the full capability of our IT tooling is utilised.
You will be joining our dedicated and passionate IT Infrastructure team during an exciting time of growth for our studio and will get to work hands on-on with the best cutting-edge technology the industry has to offer. 
RESPONSIBILITIES
Maintain and grow our perforce environment, working with our developers and artists to maximize our investment in the Helix toolset
Work with our development and internal IT teams in source control product life cycle covering end-to-end design, implementation and on-going operation using Perforce Helix systems
Responsible for the smooth running of internal application systems for our business-support departments and game teams
Designing and implementing cost-effective and appropriate solutions for various project and operational needs that are aligned with industry best practice for enterprise deployment
Mentor and train other members of the team on existing and new technologies
Monitoring and tuning of infrastructure to deliver performance and high reliability
Leverages cloud services where appropriate to support both internal and external parties in a secure manner
Prioritise and managing several open projects and issues at one time
Documenting process and procedures
Provide after-hours support for emergencies as well as occasional evening maintenance
ABOUT YOU
Experienced Application Support Specialist with the ability to learn quickly.
Knowledge of Perforce Helix Core and Swarm server administration and feature design on Linux would be desirable
Resourceful and excellent analytical problem-solving skills to diagnose and resolve problems quickly
Able to communicate effectively with stakeholders and users across all disciplines and teams
Able to project manage and prioritise tasks, and take responsibility for improvements/changes as required
Excellent attention to detail
Proven experience of working on projects, from initial inception through to execution and completion
ESSENTIAL SKILLS
Linux configuration and administration skills on CentOS/Ubuntu
Scripting skills in bash and Python
A comprehensive understanding of how Perforce is used by developers to branch and merge code
Familiarity with networking concepts
Excellent communication skills with the ability to work as part of a team or individually as required
Self-motivated & confident
Excellent documentation skills with high attention to detail
Experience with taking projects from planning through to completion
Capacity to juggle a mixture of break-fix and project work, managing individual priorities and deadlines
Willingness to occasionally work flexible hours, or out of hours as required
DESIRABLE SKILLS
Perforce Helix Core and Swarm Server Administration.
Administration experience with Atlassian stack (Confluence/Jira)
Experience with CI/CD tools (Jenkins/TeamCity/Ansible/Terraform)
Containerization administration and configuration (Docker/Kubernetes)
Application and web service administration (IIS/Apache/Nginx)
Scripting and automation with Ansible and Powershell
Alternative version control system experience (Git/Subversion)
Passionate about the Games Industry
What we can offer you
We offer the chance to work with talented and passionate people, developing and publishing sophisticated and enduring games in a creative and collaborative environment. We love what we do, and we work hard to provide outstanding experiences for our player communities. Frontier rewards this passion and determination by sharing in the company's success and by supporting our teams to keep doing what they love.
Well-being is a big focus at Frontier and we are continually evolving how we can support our staff. We encourage a healthy work/life balance and host a range of well-being activities, initiatives and sessions to support both mental and physical health.
We offer a competitive salary and benefits package, which includes a success-based annual bonus, share option schemes, pension, life assurance, private family healthcare, flexitime working hours, enhanced maternity/paternity package, in-house subsidised catering, support with relocation, a Cycle to Work scheme and free bike servicing, and social events.
We welcome and encourage applications from qualified candidates regardless of sex, race, disability, age, sexual orientation, gender identity, marriage or civil partnership, pregnancy or maternity, religion or belief.