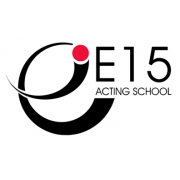 Performance Capture Technical Supervisor
Duties of the Role
The post holder will supervise the motion capture, data collection, and camera tracking systems and be responsible for set up of capture systems in the volume as well as ensuring quality data capture and stream during production.  As we establish the facility, they will be collaborating with course leads and researchers to explore the possible benefits of the space, which may eventually include virtual reality, the immersive experiences, and real-time rendering and running shoots for virtual clients.  They will also oversee the management of the audio recording booth.   The post holder will play an integral part in space planning and management as well future equipment procurement.  The role holder will ensure that the studios and equipment are maintained to the standard required to provide an effective and safe learning environment. 
Skills and qualifications required
The post holder will have a first degree in a relevant subject, or equivalent experience. They will have practical on-set experience with motion capture software (such as Vicon Shogun Live and Post) in capture, data clean-up and solving.  They will ideally be able to demonstrate experience of working at a management level in a technical environment, including overseeing the use of a technical studio.
They will have knowledge of video signals/reference camera setup, recording and integration within a Vicon system and experience with Motion Builder (and/or Unity), and while not essential, it is desirable to have some experience with Unreal Engine 4 and Maya.
They will have experience in the setup and operation of motion capture systems and software in a live action shooting environment with knowledge of timecode and video reference as part of a motion capture studio setup, as well as in capturing data for use in the performance sector (films, tv, games, etc.) and knowledge of the creative application of the data for specific media.
For more information, or to apply, please use the link below or visit the University of Essex website:
Performance Capture Technical Manager