Senior Porting Programmer / Engineer
Similar jobs like this one
Programming | Lead Programmer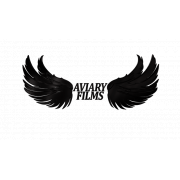 Senior Porting Programmer / Engineer
Aviary Studios is looking for some-one with RECENT experience of porting / onboarding to Xbox and
/ or PS4 to work with our Technical Director - Project Leader.
'The Gallery' is an FMV - live action video game whose gameplay is similar to 'The Complex' released
in April 2020 on Xbox and PS4 as well as other Game platforms and to 'Bandersnatch' which was
released on Netflix.
'The Gallery' has been built on Unity.
'The Gallery' is Aviary's debut as an independent Game publisher. Aviary has made 7 independent
feature films since 2004. Aviary hopes to make and publish more FMV – live action video games.
'The Gallery' has been written and directed by Paul Raschid whose credits in this space include 'The
Complex'; 'Five Dates'; and 'Deathtrap Dungeon – The Golden Room.'
This would be a freelance contract with immediate start date. We would expect the period to be 2-3
weeks.
We are offering £ 875 per week / £ 175 per day / £ £ 22 per hour.
Please respond to :-
Neville Raschid.
Founder and CEO.
Aviary Studios.
neville@aviaryfilms.co.uk