Senior Game Analyst
Similar jobs like this one
Analysis / Metrics | Database / SQL | English | Database / SQL | data science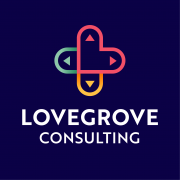 Senior Game Analyst
The Role
Our client is looking for a Senior Game Analyst / Data Scientist to join their data team. With a recent global launch and upcoming soft launch this year, it's an exciting time to be part of the company. The team is small, agile and passionate about games. They're looking for someone who can use data science to take their games to the next level.
Responsibilities:
Leading the analytics work on one of their major new titles
Shaping the analytics agenda for the game, working closely with the game team to identify the key questions that data can help to solve
Carrying out ad-hoc analysis and deep-dives to help answer the key questions with insights and actionable recommendations and inform the product roadmap decisions
Owning the analysis task management for the game, setting priorities and managing the relationship with the game team
Examples of work you could have be involved in:
Identifying the key analytics priorities for their music game, working out where they should we be focussing their efforts to have the biggest impact
Analysing the impact of adding subscriptions into the game, helping the game team to design A/B tests to explore and improve the long-term profit and user retention effects of subscriptions
Investigating the relationship between player demographics and music genre preferences, using the insights gained to help inform the music licencing team on which genres, artists and songs they should be prioritising for future game content
Requirements:
Minimum of four years experience
You can see the bigger picture and it feels natural to you to formulate what the actions should be after carrying out investigative work
You are able to communicate complicated analysis outputs to non-technical audiences, utilising visual storytelling and clear written summaries to get the key points across
You are confident in cleaning, aggregating and joining data. You are used to writing complex SQL queries and you are not phased by working with untidy, unstructured data
You feel comfortable mentoring and training less experienced team members
Experience with R/Python and Tableau is a bonus
Why this might be right for you?
Be a part of one of several small empowered teams who inspire and challenge one another in the pursuit of our mission.
Autonomy to make your own impact with the support to help it happen
Designated creative time where you are free to work on game concepts and ideas away from your day to day
The freedom to further your skill set the way you want with a generous training budget
Competitive compensation and benefits
An award winning studio that in 2017, 2018, 2019, 2020 was crowned one of the best companies to work for in the UK by gamesindustry.biz.
Help run and create games which bring joy to millions of players all over the world
4.7/5.0 Glassdoor rating
About our client:
They pride themselves on their passion and the trust we place in their people. They are looking for passionate, productive, team players who are relentless in their pursuit of their mission. There's no bureaucracy there, they just get things done. Their mission is to make the highest quality and most successful mobile games in the world.
Founded in 2012 they've since launched four games that have been installed by over 100 million people and generated over $250m revenue.
Their studio is currently 110 strong and built around the belief that small empowered teams make the best games. This philosophy enables them to innovate, move faster and have the creative ownership required to make the greatest games on mobile.