3D Sculptor & Animator
Similar jobs like this one
Animator | Animation Programmer | Gameplay
Animator | Animation Programmer
Marketing | UI / UX Designer / Artist | Animator | Animation Programmer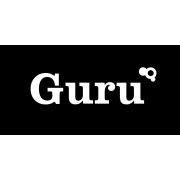 3D Sculptor & Animator
An ambitious Graduate to Midweight Sculptor & Animator is needed to join an award-winning creator of toys, games and IP's. Working from their office in Leamington Spa, expect an exciting and varied role that will see your imagination and conception of toys and games brought to life and played with by children around the world. 
Boasting clients such as Disney, Hasbro, Fisher-Price, Bandai, Lego (and many more), this award-winning creator is renowned for delivering innovative, sustainable and profitable brands to market. Due to continued success, they are now seeking a graduate to mid-weight Sculptor & Animator to showcase their knowledge of 3ds Max with their design skills and imagination to join their tight-knit design team.
The Sculptor & Animator will enjoy a varied role utilising their knowledge of soft and hard sculpture and animation within 3ds Max.  Whether you are brainstorming, sketching, coming up with new aesthetics, developing a new product line or utilising your diverse skillset to flip from one project to another, it will be your creative flair and passion that adds to their exciting portfolio.
To qualify… You should be a Graduate to Midweight Sculptor & Animator / Concept Artist / 3D Designer / Product Designer / Industrial Designer or similar with a CV and portfolio that demonstrates: 
Good knowledge of soft and hard sculpture and animation within 3ds Max. 
The ability to interpret both hard and soft form concept sketches into 3D forms, capturing the essence of the design in a toyetic execution;
An understanding of Unity and Unreal are advantageous as well as knowledge of rigging and V-Ray. 
You are tenacious in solving problems;
You are highly organised and methodical;
The ability to work to required time scales and juggle multiple projects;
You have a professional maturity with a good sense of humour.
A passion and love for toys and games is essential.
This is a fantastic opportunity for a Sculptor & Animator to join a growing and vibrant team who are passionate about creating market leading, memorable and innovative toys and games for all ages. In return, expect a brilliant culture and a fantastic work environment with benefits such as a Heath & Wellbeing Scheme, annual trips, pension and much more.