Games Design Teacher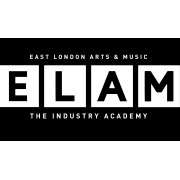 Games Design Teacher
A rare role to teach in an incredibly talented Games Design team in the class-leading ELAM Games Design course. We attract talented 16-19 year olds who are focussed on careers in games and have built a bespoke course from scratch in partnership with the industry. We welcome those with industry experience and with the ability to teach coding. 
ELAM is a at the forefront of Games Design teaching and is in the constant process of developing our curriculum with our games partners to ensure the experience of our Trainees is second to none. Hear them explain their experience themselves. https://youtu.be/rS4Cx9K4ozw
Work as part of ELAM's Games Design and Development department to implement ELAM's Vision and embed its Values of being Inquisitive, Reflective, Dependable, Resilient, Collaborative and Independent across every aspect of the school;
Work closely with the Games Design and Development department to develop the Games curriculum including schemes of work and assessment materials with a focus on meeting the individual needs of each ELAM Trainee;
Collaborate with ELAM's industry partners to provide learning experiences and opportunities that align with ELAM's ethos and Values;
Take responsibility for marking and assessment for the UAL qualification and use this data and other contextual information to inform practice at all times;
Model ELAM's Values and work closely with the Trainees to exhibit these positive behaviours;
Regularly collect data to evidence Trainee progress towards intended outcomes and engage with target setting, monitoring and interventions;
Take an honest and open approach to teaching practice and welcome opportunities for feedback and development;
Play an active pastoral role as an Academy Tutor and ensure that our Trainees' emotional and social needs are met and that they feel part of our overall community;
Engage with the ELAM Extended Day by providing opportunities for ELAM's Trainees outside of the teaching day;
Actively promote the achievements of Trainees; and
Safeguard and promote the wellbeing of all Trainees and provide learning experiences that are personalised to their needs.