Advertising Monetisation Specialist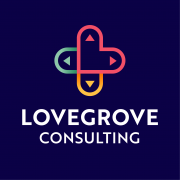 Advertising Monetisation Specialist
The Role 
As a Monetisation Specialist, you will be the go-to person and represent the advertising team for all advertising monetisation aspects of your games. You will be responsible for the strategy of your titles, as well as designing, executing and optimising in-game placements to improve overall ad ARPDAU. 
*Please note, this role can be based in London,  Genoa or Lisbon! 
Duties  
Design and develop, together with Game Design and Product, world-class gameplay experiences based on a deep understanding of advertising monetisation, game metrics and KPI's, with the goal of improving overall monetisation;
Own the strategic planning for ad monetisation for all your products. In some cases, you may be required to work with the BI team to design and propose hypothesis-driven analyses and A/B tests that have a meaningful positive impact on the monetisation of your games. You will also support management with analyses and reports that guide decision making and company strategy;
Understand, plan and deliver the technological requirements needed to optimise advertising monetisation in-game. You'll achieve this by working with Game Producers, Developers and QA teams to ensure they are effectively tested, implemented and released;
Potentially manage the UA process for some mobile games under your remit, which may require the planning and execution of user acquisition campaigns;
Build strong advertising industry intelligence efforts and ensure monetisation best practices are documented and shared with the team and the wider business.
Skills & Experience
They're looking for a social, hard-working person who enjoys working in a team with other people and is passionate and dedicated about his/her work. The ideal candidate will be strongly skilled in the following:
Degree in Business, Economics, Marketing or similar;
2+ years of proven experience in digital advertising and/or mobile advertising;
Ad operation/programmatic experience or user acquisition experience;
Experience in managing and delivering cross-functional projects;
Highly organized with exceptional time management skills and the ability to manage multiple priorities at once;
Experience in supporting decisions based on complex data analysis;
Comprehensive understanding of ad technology and the advertising ecosystem;
Deep understanding of free-to-play game systems and economies;
Knowledgeable and passionate about the Mobile Games industry;
Excellent English communication skills, both written and verbal;
Exceptional team player;
Apply below if this sounds like you!