Brand Director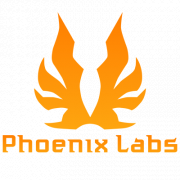 Brand Director
Phoenix Labs is looking for a seasoned and creative Director of Studio Brand Management to cultivate our studio brand and raise our profile. We are seeking a strategic leader who has a proven track record of inspiring audiences through authentic brand-led storytelling. The ideal candidate is also deeply familiar with online game development and happily rolls up their sleeves to do work with the team. Adept communication skills, creativity, and project management experience are a must.
Phoenix Labs is a nimble, inclusive studio where we strive to continually improve and take on new challenges. You will be joining a close-knit team of experienced game developers to work on a variety of products.
This is a full-time permanent position located in our Vancouver studio. Currently, some of our team is working from home due to the COVID-19 pandemic. We will continue to follow local government guidelines to keep our people safe, however, once we are able to return to normal work conditions, this role will be onsite in Vancouver.
RESPONSIBILITIES: 
Develop global studio brand vision, plans and strategies. 
Establish our brand style guide and ensure consistency throughout the organization and across all brand touchpoints. 
Establish our brand voice and communication best practices across a variety of mediums. 
Lead the development of our brand's creative identity, including logos, website, and art.
Author editorial and thought leadership content that tells the story of Phoenix Labs and its people.
Develop social media strategy, best practices, and content plans for our studio channels. 
Lead our involvement in industry events, represent the studio to our peers, and participate at speaking opportunities.
Lead brand research projects. 
Inspire a culture of innovation within the team and identify new areas to explore.
Build budgets alongside the finance team and ensure accurate forecasting and reporting.
Support and mentor individuals on the team as their career manager.
Manage strategic relationships with external partners. 
REQUIREMENTS:
10+ years in a corporate brand marketing role, including global markets.
5+ years managing multiple individuals on a team.
Proven track record of establishing and raising awareness on a premium corporate global brand.
Excellent written and verbal communication skills.
Excels at developing creative campaigns and content.
Comfortable collaborating and managing remote teams across time zones.
Adept at guiding and supporting a team as an inspirational leader.
Expert level familiarity with the video games industry and market.
PREFERED:
Bilingual in French.
Experience working in an Agile setting.
Familiar with website CMS systems.
HTML, CSS, and markdown knowledge.
Who we are:
Phoenix Labs is a multinational video game company with connection at its core. Dauntless, our flagship title, was the first-ever game to launch with full cross-play and cross-progression, and we're already working on several new projects and ways to bring people together.
In our studios, the story is the same. Our teamwork, transparency, and optimism keep us focused on doing what matters, and we work hard to live up to our central promise that people are the ends, not the means.
Phoenix Labs is headquartered in Vancouver, BC, with studios in Montreal, Los Angeles, and San Mateo. We are backed by Garena, our long-time partner in Southeast Asia.