Games Designer
Similar jobs like this one
Lead Designer | Games Designer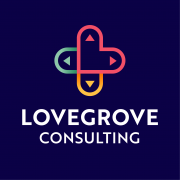 Games Designer
The Role 
Joining an award winning EdTech startup offering multi sensory, culturally nuanced subjects, aligned with the national curriculum through mini-games, AI & AR. 
Within the role you will drive the overall game design and direction for the project, taking responsibility over gameplay features as well as retention features, progression and more.
This studio is passionate about transforming the way children learn. They're building gameplay for  academic success with their easy-to-use experiences that ensure accelerated performance. 
Game Designer responsibilities:
• Deliver game design documentation
• Map out new game features, refine proposals and communicate design intentions to the rest of the studio
• Develop game design with target audience in mind
• Work on level design and game economy balancing
Essential requirements for this role:
• Significant prior professional experience in Game Design
• Experience working with subscription and free-to-play strategies
• Experience with or interest in working in Educational games
• Experience in action adventure, open world or 3D platforms
• A background in visual arts or visual design
• Passionate for written and visual language
• Experience or an interest in creating responsive and satisfying character-driven gameplay systems such as locomotion, combat, camera, and AI, ideally in AAA games
• A strong ability to identify and solve problems throughout all stages of development
• Highly motivated to ensure quality through feedback and iteration