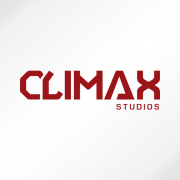 IT Systems Administrator
We have a state-of-the-art studio located in the heart of the beautiful Gunwharf Quays in Portsmouth overlooking the Harbour. We are looking for an onsite IT Systems Administrator to join our team here at Climax Studios. This position requires a tenacious self-starter who enjoys problem-solving complex and difficult issues using a mixture of software and experience. You will work closely with the IT Manager to maintain users' up time and support on-site and remote workers.
The role is studio-based with no remote working options.
Responsibilities
Act as 1st point of contact for all IT issues.
Offer 2nd level support on more complex tickets
Escalate tickets to the IT manager where appropriate
Support users with requests via the ticketing system, while keeping IT security at the forefront of every decision
Replacing and maintaining hardware for user's PC's 
Work alongside the IT Manager to ensure planned upgrades are implemented with minimum downtime
Maintaining the ticket system with regular updates
Updating documentation of working practices
Upgrade different types of hardware and software with minimal impact on users
Setting up new user's accounts and profiles
Setting user's access requirements based on project policy
Always maintain security with secure working practices
Monitoring and maintaining computer systems and networks
Maintain accurately tracking of all licenses and subscriptions
Maintain an up-to-date inventory of all assets
Create accurate and correct documentation for ongoing policies and projects
Ensure working practices align with agreed security documentation
Troubleshoot any connection issue related to ingress connections
Deal with 3rd party vendors to maintain the studio's hardware requirements
Requirements
Understanding of basic Network Protocols
Knowledge of up-to-date hardware
Experience of working in an O365 environment.
Experience with Dell Server hardware and Layer 3 Network switches
Knowledge of compatible hardware for upgrades and clean builds.
Experience with VEEAM and VMWare
Experience of Hyper-V
Experience with Cloud based backup and recovery
Hands-on knowledge of changing hardware
Knowledge of IPSEC tunnels and VPNs
Knowledge of DNS/DHCP/AD roles
Knowledge of VLANs
OS experience - Windows Server 2019, 2022
Experience with Windows 10 Pro & 11 Pro
Two years of experience in a similar role.
Strong problem-solving and resolution skills
Ability to produce clear, concise, and accurate documentation and job notes
Flexible and willing to work outside core business hours, when required.
Desirable
Experience in working in a development environment and configuring development equipment.
Experience working with Slack & Atlassian is advantageous, but not essential 
Having their own transport
Ability to work under pressure
Experience with Perforce
Qualities and attitude
Strong organizational and planning skills with the ability to prioritise and manage tasks
Analysis and problem-solving skills
Practical and concise communicator, both written and verbal
Natural interest in IT with the desire to stay abreast of new solutions and technologies
Qualifications & training
Educated to at least A Level or equivalent
ITIL Foundation certificate is advantageous but not essential
CompTIA A + is advantageous but not essential
CompTIA N + is advantageous but not essential
Benefits
Group Private Medical Insurance provided by BUPA
Group Life Insurance
Employee Assistance Programme
Private Dental Insurance
Group Income Protection
Company Pension Scheme
Cycle To Work Scheme
Eye-Care Vouchers
Perks
Bring your doggo to work! We're a dog friendly studio, bring your pooch in to meet us.
Bean to cup coffee machine in the studio.
Fresh fruit and healthy snacks provided daily, breakfast and some not so healthy snacks.
In-house clubs and socials. From board games, tennis, football to D&D nights, there are lots of opportunities to socialise.
Regular Socials including Project Wrap Parties, team and studio events, Christmas and annual Summer parties and some great charity fundraising events.